Article by Lucia Ruggiero
U.S. actor Kevin Page, well-know for his role in 'Dallas', is the co-founder of a new festival that celebrates digital art in Texas.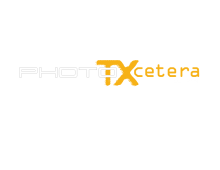 The festival, PhotoTXcetera, will open this weekend, to showcase digital art and photography produced by Texan photographers, artists and "image innovators". During the festival, works will be displayed in two galleries that together make up more than 5,000 square feet of gallery space. The founders of PhotoTXcetera explain that the project is "committed to showing significant works of art by well-known Texas photographers. We are also exploring the bleeding edge of the photographic domain and how technology is changing our visual world." As well as the pieces on the display, the event is set to include panel discussions and talks with Texan digital photographers, who will shed light upon their views on a range of difference artistic areas, such as photography in advertising, photojournalism and fine art. PhotoTXcetera is said to be filling in a gap in the creative events available in Dallas, forming a "cultural triad" with the Dallas International Film Festival and Dallas Art Fair.
More information: http://www.dallasnews.com/entertainment/columnists/michael-granberry/20140426-dallas-actor-kevin-page-co-hosts-photography-digital-arts-festival.ece
PhotoTXcetera website: http://www.phototx.com
Youtube video:
(Photo: featured image James Bland/Courtesy; ©PhotoTXcetera logo from website).