Article by Lucia Ruggiero
A group of digital artists from Newcastle University in the UK have developed a new digital exhibition, Eye Resonator, which aims to help viewers focus their minds, using visual displays and moving images.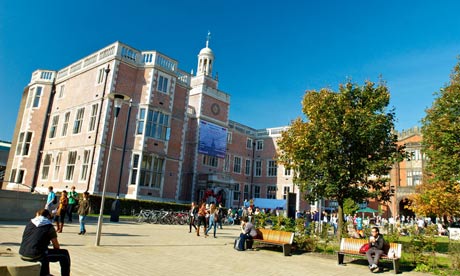 Eye Resonator works by placing a copper, dome-shaped headpiece or 'cupola' on the head of the user, which calibrates and adjusts according to the eyes of the viewer. The next step involves the presentation of gliding and swarming digital visuals on a screen in front of the user, while the latter attempts to concentrate their eyes and mind on the images before them. Users can move through different levels of images once they have focused their mind on one set of moving images. The digital images displayed become increasingly chaotic according to the level, up until the user is able to reach a state at which their eyes are completely immersed in the visuals. This effect has been compared to the sensuality associated with meditation and other relaxation methods designed to clear the mind. Brigitta Zicz, co-creator of Eye Resonator alongside John Shearer, referred to the project as producing "simply a 'naked' experience, where your reactions are purely intrinsic".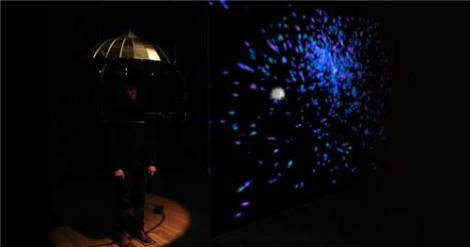 She adds that, "technology is always moving towards a better user experience, so why not art galleries too? Art needs to be more responsive to people who are engaging with it and this work is really exploring that, looking to understand better what makes us human." Her comments and the exhibition itself draw attention to the therapeutic possibilities of the creation of innovative digital art, which could help to focus and clear both the mind and the senses.
Eye Resonator is available for viewing at Newcastle University in Space 4/5 of the Culture Lab, between 3rd and 5th June.
More information: http://phys.org/news/2014-06-digital-art-explores-human.html#jCp
(Photos: Eye Resonator 2014 and Newcastle University campus).