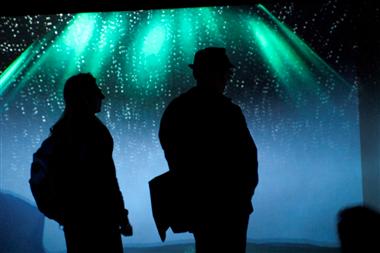 Media Research Administration Work Study
Program dates: January 14, 2013 – March 29, 2013
Application deadline: January 7, 2013
Please note: Program start date is flexible
This work study program provides the opportunity to assist in the development of strategic initiatives at The Banff Centre in Digital Media Research. The work study participant will develop research, communication, collaboration, project coordination, and interpersonal skills through their work with Banff Centre staff, faculty and artists. Duties will include researching a variety of topics focused around digital media content creation and delivery, and the coordination of research-based events and program activities. The participant will have the opportunity to engage in discussions about film and media programming, attend formal lectures, workshops, and cultural events, expand their personal network, and participate in various discussion groups, community outreach initiatives, and project committees.
Qualifications
Strong oral and written communication skills
Strong research and database skills
Highly computer literate with expertise in Microsoft Office
Organizational abilities and a passionate interest in the digital media industries
Effective multitasking, strong time-management skills, and attention to administrative detail
Excellent diplomacy skills, with a high level of confidence
Ability to manage resources and produce to schedule
Further information about this course here.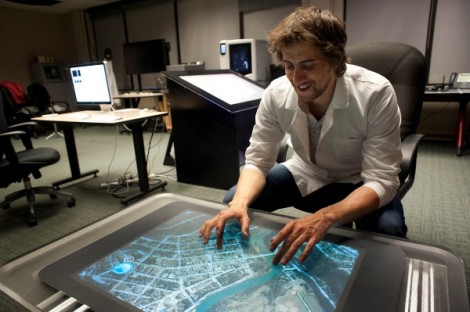 National Film Board/Banff Centre Animator Work Study
Program dates: January 14, 2013 – March 29, 2013
Application deadline: January 7, 2013
Please note: Program start date is flexible.
This collaborative National Film Board/Banff Centre Work Study Program will provide the opportunity for two participants to work on a National Film Board of Canada feature animated film, WALL, written by British playwright David Hare, which explores both sides of the Israel/Palestine separation barrier. Acerbic, challenging, and visually stunning, the animated film WALL is a unique look at the history and philosophy of the separation barrier that divides Israel and Palestine. Working collaboratively with director and animator Cam Christiansen and senior animator Price Morgan, work study animators will develop key assets used throughout the film. The participants will further develop their creative and technical skills in image compositing of graphics, motion graphics, and animation. Over the course of the program, participants will also advance their communication skills through collaboration with producers, directors, and animators.
Duties
Building characters
Building environments
Building objects
Character faces: prep and adjusting
Organizing files in Shotgun: Uploading thumbnails and file paths
Creating object libraries of reusable items (trees, bushes, sidewalks, roads, lamp posts, cars, etc) with thumbnails, description, and file path
Qualifications
Education and training in digital visual effects and computer graphics
Working knowledge of Maya, Photoshop, After Effects
Knowledge of other graphics, 3D, and compositing software
Effective multitasking; strong time management skills
Ability to manage resources and produce to schedule
Further information about this course here.
The Banff Centre — at the intersection of art + ideas

New art and ideas are born at The Banff Centre every day. We support ground-breaking artists. We inspire visionary leaders. We convene trailblazing researchers.
The Banff Centre is the largest arts and creativity incubator on the planet. Our mission is inspiring creativity. Over 8,000 artists, leaders, and researchers from across Canada and around the world participate in programs at The Banff Centre every year. Through its multidisciplinary programming, The Banff Centre provides them with the support they need to create, to develop solutions, and to make the impossible possible.
Learn more: http://www.banffcentre.ca/