Museums as Cultural, Urban, Creative and Learning Interface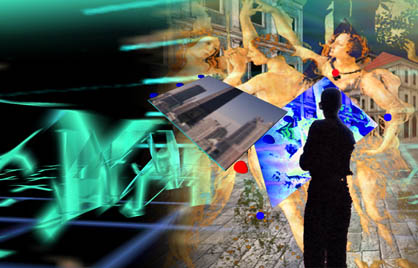 When: Wednesday, May 20, 2015, 9:00 – 17:30
Where: Institut Méditerranéen des Métiers du Patrimoine (I2MP), 201 quai du Port 13002 Marseille
What: Seminar on Technology in the Arts, Humanities and Cultural Heritage, entitled Museums as Cultural, Urban, Creative and Learning Interface (M-CSUCLI)
Organisers: Franz Fischnaller (IMéRA-MuCEM-Lab MAP Fellow Researcher); IMéRA (Institut d'études avancées d'Aix-Marseille); MuCEM (Musée des Civilisations de l'Europe et de la Méditerranée).
M-CSUCLI addresses the topic of the role of museums in times of social, cultural and technological change.
The seminar aims to investigate the intersection between technology, arts, humanities and cultural heritage and to critically evaluate how technology and digital media can be effectively used to support the museum practices. It is expected to contribute to the development of a platform for exchange of museum best practices, enhancing qualitative analysis and in-depth examination.
M-CSUCLI will bring together a variety of local and international researchers, professionals, experts and practitioners working beyond the traditional disciplinary boundaries; they will offer the attendees an insight into their practices and experience.
Through the seminar, efficient models and scenarios of museum practice, case studies, innovative approaches, experimental and creative experiences will be introduced, able to open new perspectives and to reinforce awareness and critical thinking in the framework of the current practices.


For more information visit www.mucem.org and imera.univ-amu.fr