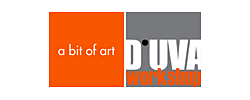 Museums and the Web Florence (MWF2014) is an international conference dedicated to the relationship between museums and places of culture on the one hand and the new paradigms of digital culture on the other: social media, mobile tours, augmented reality.
It will be held in the Palazzo Vecchio of Florence, Italy, on 19 to 21 February 2014, and is open to all professionals in the sector both public and private. It is also open to all of those who are interested in issues related to communication, technologies, contemporary languages.

The theme for 2014 is "Open Museums and Smartcities: Storytelling and Connected Culture": strategies, tools, best practices for connecting cultural heritage with the communities of the 'smartcities' of the future.
It will be discussed new opportunities for mobile engagement in museums and within the spaces of the city.
Why "Storytelling and Smart Cities"?
Storytelling in smart cities uses powerful new tools to connect content and visitors. Digital technologies can help us define ecosystems that connect increasingly vast quantities of information and data available with the specificity of the many diverse needs of the "public", old and new. The wealth of museums and enterprises currently engaged in the development of digital storytelling and experimentation promises new forms of access to cultural heritage. Museums and the Web Florence 2014 (MWF2014) fosters this collaboration between creative industries and cultural organizations with the aim of both preserving and growing the competitiveness of Europe, the region, and culture globally.
The discussions will revolve around universal design, social inclusion, accessibility, augmented reality, social media, crowd sourcing, open content, digital collaboration and gamification.
The conference includes:
Forums: invited speakers and experts will introduce the audience to key issues;
How-to Sessions: hands-on sessions on related content and technologies;
Formal papers and Demonstrations: research, case studies and data from the field;
Best Practices Parade: lightning talk presentations on key learnings by experts in the field from both the commercial and non-profit sectors;
Masterclasses & Tours: workshops in Florence's museums followed by city tours.
The call for proposals registrations and abstracts were received on December 31, 2013 and subjected  to peer-reviewing. Acceptances were sent by January 20, 2014.
Conference proceedings will be published on the website of MWF20114. Written papers of up to 5,000 words, as final contributions to the conference proceedings,  must be received for all accepted presenters of formal papers by May 31, 2014. They will be assessed by a peer-review committee.
The conference will be held in English.
MWF2014 is conceived by Stefania Chipa, Ilaria D'Uva and  Laura Longo in collaboration with Museums and the Web.
MWF2014 is organized by Musei Civici di Firenze in collaboration with the Fondazione per la Ricerca e l'Innovazione of Florence University  and PIN – Polo Universitario Città di Prato. The main sponsor is D'Uva's Workshop.
For more information: http://mwf2014.museumsandtheweb.com/