This is another step for London on the long way to 2012 Olympics games.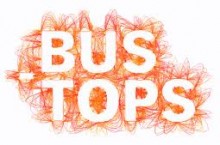 Bus-Tops is a digital art project which was launched in London, and it is a collaborative public art installation. There are 30 red and black LED screens on the roofs of bus shelters in 20 boroughs around London. Absolutely anyone in the world can create artwork for them, therefore the projects gives birth to a new exhibition space for the public, and to the concept of Public Art.
Everybody has the chance to have a work displayed, by creating it on the Bus-Tops website and submitting it to curators. The displays are controlled using the internet and curators will change the images based on different routes and at different times of the day.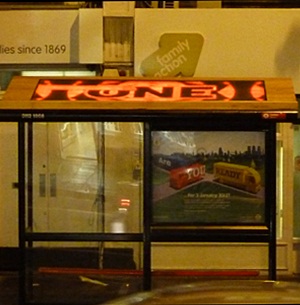 The Bus-Tops project is one of 12 commissions across the UK forming part of Artists Taking the Lead, a programme by Arts Council England for the London 2012 Cultural Olympiad.
Each month the project will also present new works from a selected artist, who will be using 10 of the 30 screens exclusively for that month.
Turner Prize nominated artist Mark Titchner is one of the first to have his work displayed – a series of inspirational commands and motivational challenges such as 'Act or be Acted Upon' and 'If you don't like your life, you can change it'.
Mr Titchner's contribution is based on a month-long self-improvement programme. There are 31 slogans which will be changed daily and he said the idea is to have very quick messages which people can carry with them on their journeys.
"They are really direct," he told the BBC. "I'm quite interested in the way language can communicate meaning. In a way the slogans are entirely empty so they need people to actually apply them to their lives to really mean anything."
The project is being funded by the Arts Council England in collaboration with Transport for London (TfL) and there are nine professional artists who will have their work displayed. 
Website for Bus Tops project: http://bus-tops.com/
Read more of the BBC article focusing on Mark Titchner's project on the BBC website