Visual Engines develops technologies and software products based on automatic visual analysis, searching and recognition. The company offers products and services relying on two in house developed technologies: Visual Information Retrieval (VIR), and Visual Object Recognition (VOR). Both solutions benefit from indexing strategies that are able to deal with a very large amount of images (on the order of hundred millions) with very limited hardware, making it possible to serve visual queries with sub-second response time and with limited budget. These technologies are the reengineered result of several year of research carried out, in many projects, by the Networked Multimedia Information System (NeMIS) laboratory of ISTI-CNR in Pisa.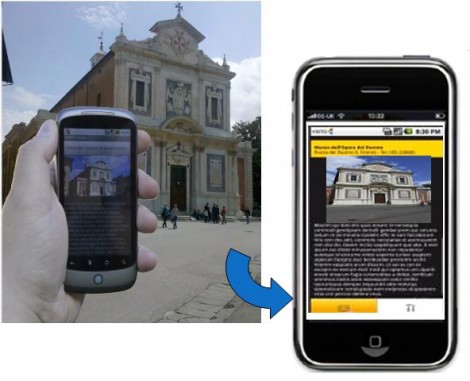 Applications that can be realized using Visual Engines tools range from Smart Access to Cultural Heritage to Smart Tourism, from Visual Archives Management to Copyright Infringement Detection, from Smart Shopping to Smart Ticketing. Efficiency and scalability are the main technological advantages of the proposed solutions, which allow managing huge amount of data on, both, powerful servers and small smart devices such as smartphones and tablets.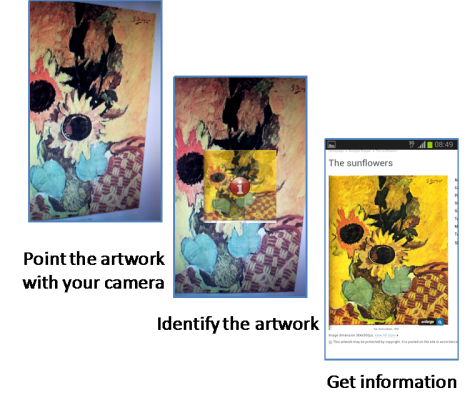 Leveraging on the solutions offered by Visual Engines, it is possible to realize services for similarity searching, automated classification, object recognition, landmark recognition, automated geo-referencing, copy detection, near-copy detection, etc…Visual Engines aims at supplying business customers (large digital photographic archives owners, professional photographers, press, large scale retail trade, tourism operators, cultural heritage operators, museums etc.) with products and services addressed to manage the visual material, to make it searchable and/or usable to provide end-users with added-value services.
The company currently offers two products: MIRA and PAIR.
MIRA (Mobile Image Recognition Application) is a Software Development Kit (SDK) for the development of mobile devices applications and PAIR (Photo Archives Information Retrieval) a visual retrieval tool to be used on large visual archives. MIRA enables the user to interact with his mobile applications by simply pointing, let's say, his smartphone camera at the object he is interested in; it can work both in an on-line and off-line settings, by using server side capabilities (in that way recognizing millions of images) or executing the image recognition on the device itself (recognizing up to one thousands images). Examples of uses enabled by MIRA are: smart access to cultural heritage and museums, smart ticketing (buying movie tickets by pointing the device camera at the movie poster), smart shopping (buying products by pointing the device camera at the items catalogue), visual treasure hunt (solve riddles and find clues by using the device camera).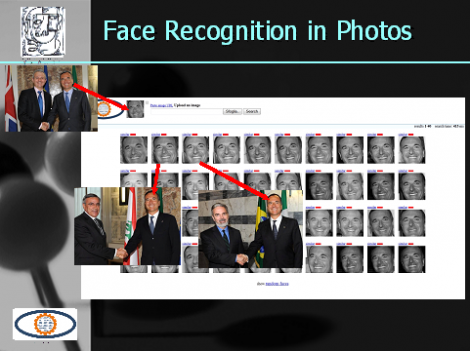 PAIR is a visual retrieval tool offering both visual search and visual document management. Its visual search capabilities include global appearance search (search for images with common features, such as for instance natural scenes, sunsets etc.), images containing similar objects (images containing the same monument, the same painting etc.), face based search (photos containing the same person) etc. The main functionalities offered by PAIR are: management of very large photographic archives (duplicate detection, clustering of similar images, detection of already owned material), search support for customers of a professional photographic archive, copyright infringement detection (discovering of non-authorized usage of copyrighted material on web-sites, magazines etc). PAIR is currently used by ANSA to offer visual retrieval capability on its portal photographic archive.
Visual Engines was founded by researchers of the Information Science and Technologies Institute (ISTI) of Pisa's National Research Council (CNR) and by the Inera Srl Company.
For more information visit Visual Engines web site http://www.visualengines.com
MIRA use: http://youtu.be/ZKVdLDcHxoA