Middlesex University digital installation puts audiences 'Into the Frame'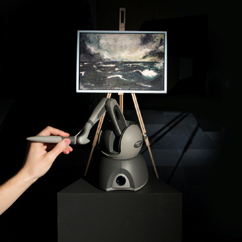 by Lucia Ruggiero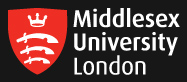 Middlesex University in London has launched a new digital installation, 'Into the Frame', which allows viewers to feel as if they are inside canvas paintings, through the development of robotic technology. The Haptic device, which is rotated and controlled by spectators through a pen, allows viewers to feel the textures of the painting. Moving the pen makes for different levels of resistance and provokes different sound effects, such as the simulation of a boat at sea, the feel and sound of the wind, and the heavy resistance of treading water. The positioning of the robot in the dark, where the focus is on the painting, allows for full immersion into the scene depicted. Creative Directors in residence at the university, Florian Dussopt and Nick Phillips, collaborated on the project, and stressed the involvement of students at Middlesex in the development of the installation. 'Into the Frame' is currently on show at the Red Gallery in Shoreditch.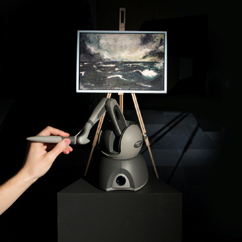 The piece is said to have sparked international interest in the use of these robotics for rehabilitation. Dussopt explained how 'Into the Frame' could be important for this area of medical treatment; "It has potential to help with brain spatial problems, and during the project we published and presented a research paper on this at the International Conference for rehabilitation robotics in the USA". This highlights the potential that digital art has in informing science and medicine, through its use and development of technology.




Article on Middlesex University website, including source of quote: http://www.mdx.ac.uk/aboutus/news-events/news/Into-the-Frame.aspx

Youtube video:

(Photo: © Middlesex University).