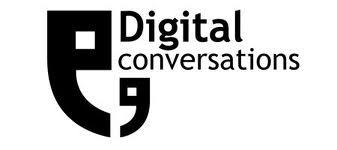 This week saw the fourth series in the Digital Conversations Meetup, which was set up in order to provide a useful space for discussion on "the current and future shape of digital". The conversations, which take place in London, aim to reach out to the digital community in London and inspire a debate on some of the important questions that face digital professionals and digital users more generally today. These include matters such as "how can digital help the arts and culture section thrive?", society, government and public life and the evolution of culture, technology and social networks.
The meetups work by providing a casual, comfortable setting for debate in a London pub. Those who want to attend can RSVP online, and there is also the opportunity to suggest future topics for discussion. Past events have boasted from 50 to 70 attendees, and the entrance cost, (currently £5.00), means that it is an economic way for digital enthusiasts to keep on top of key issues that face the digital world. Some of the most intriguing ideas discussed at recent events were how digital and culture can intersect to produce innovative new projects.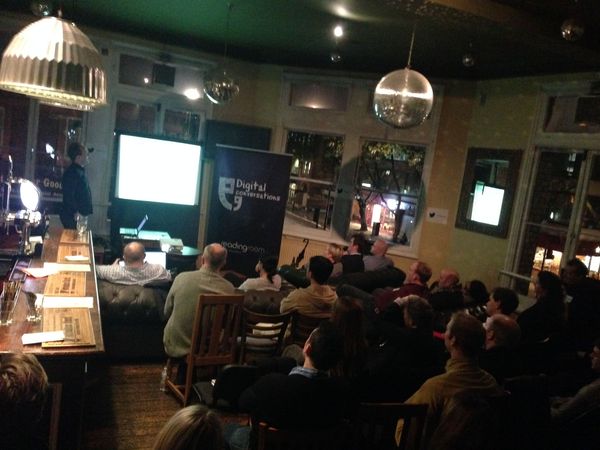 However, as was stated at the last meetup, the creators behind digital works have not yet reached the point of developing in a way that is truly useful and advantageous. Ideas that circulated included that of developing an audio guide that helps blind people navigate their way around cities, by informing them of their surroundings. As the creative content consultant of 'The Reading Room' (Benjamin Grose) highlighted in an article in the Guardian, "In discovering what's possible when technology meets art, we have barely scratched the surface".
Digital Conversations Meetup website: http://www.meetup.com/Digital-Conversations/
Benjamin Grose article on the Guardian website: http://www.theguardian.com/culture-professionals-network/culture-professionals-blog/2014/mar/14/survival-uk-arts-culture-digital
(Photos: From Digital Conversations website).