INTERNATIONAL FESTIVAL OF CONTEMPORARY AUDIO-VISUAL & NEW MEDIA ART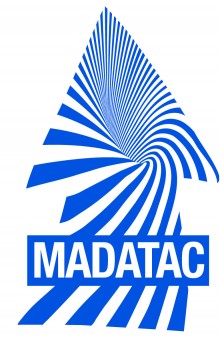 MADATAC was an independent and non-profit springboard, with an cultural diversity approach for cutting edge experimental and new media audio-visual culture, that particularly values innovation, originality and risk-taking art projects.
This unique and leading international event took place in Madrid (Spain) each December within the city Mile of Art. The objective was to encourage the participation of citizens in the fields of audiovisual art, video art, digital new media art culture and to promote the exchange of knowledge between professionals with collaborative projects which serve as a collective laboratory where artists can present their most recent creations to the greater public, critics, commissioners, scholars from university institutions, curators, collectors, institutions and companies, as well as other trained members the community.
Learn more and join in (PDF, 301 Kb)
Official website: http://www.madatac.es/