Lupe Jelena is a freelance fashion photographer living in Buenos Aires, Argentina. Her passion for photography was born when she was very young.
«Basically, my passion and reason to be alive is shooting pictures – she tells. «I'm inspired by beauty, women and light. Since I was 15 years old, when I asked my parents for a camera instead of a big party, I've been shooting and experimenting non-stop.
After the High School I've studied photography for 2 years for what we call a "tertiary" degree here in Argentina. There wasn't any university that had photography as an option at the time so it was the only choice. I came out at the top of my class but realised that graduating from photography school and getting good grades gives you no real skill. I feel real skills came with experience. I had been shooting since I was 15 years old and never stopped. I consider that as my real training.
Today, I strive to create beautiful images, make my models look as good as possible, think of a concept and sculpt the product from pre-production, minding every detail, lighting and working with retouching until I mould the final image I pictured in my head ».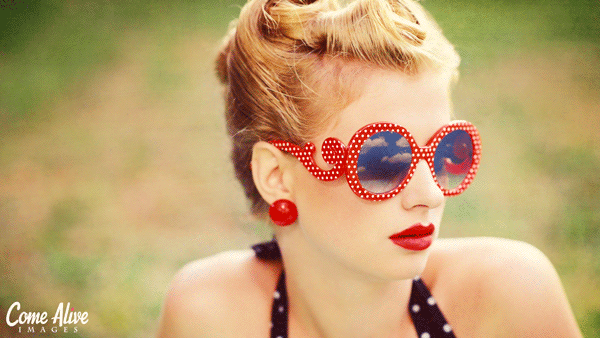 She defines herself as an art nerd: «Aside from all this corny business talking about art, I'm an absolute nerd. I love learning all I can about retouching techniques, gear and innovative technologies. In the last few years, I've begun teaching classes to share all that I've been learning and making educational videos with content and advice for those who can't attend my classes.
Knowledge is power and it is essential to share it! »
Here we present a gallery of her animated gifs, motion images combining photo and video techniques.
For more information: