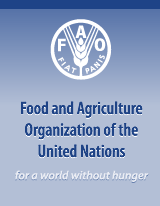 AIMS Agricultural Information management Systems is an initiative of the FAO (Food and Agriculture Organization of the United Nations) and its member countries, and it is intended as a space for accessing and discussing agricultural information management standards, tools and methodologies, connecting information workers worldwide to build a global community of practice.

For the last 10 years, the main goal of the AIMS team has been to enhance information sharing and interoperability in the area of agricultural and rural development. This goal is based on the AGRIS experience, which FAO and its member countries started in the mid-70s. AGRIS was thought of as a one-stop access point for publications in agricultural research, innovation and extension. At the beginning of the 80s a special thesaurus, AGROVOC, was developed to connect publications that were about identical or similar topics. With the advent of the Internet and its rapid development in the 90s, AGRIS partners became capable of publishing their own metadata. AIMS team developed the AGRIS application profile timely to give the AGRIS network the possibility to share data without being tied to any internal data standard.
With the paradigm of Linked Open Data (LOD) and the emerging technologies in the 21st Century, it has become a general strategy to liberate data from their silos that are framed by proprietary database schemas.  The easiest way to facilitate the establishing of automatic linking between datasets is the use of standard vocabularies, including standard vocabularies for describing data/metadata elements and standard vocabularies for indicating values.
The LODE-BD (LOD-Enabled Bibliographic Data) Recommendations are the attempt to offer guidance in the use of vocabularies for the production of bibliographical data (metadata on document-like objects and beyond). The goal is to produce recommendations that are so flexible that some partners, who have no access to controlled vocabularies or LOD datasets, still can describe their data in a machine processable way, and join other partners who have access to a wide range of vocabularies and have huge capacities to provide quality metadata to the LOD universe.
However, LODE-BD aims to be useable beyond the agriculture and to include more widely-adopted properties from other namespaces, after finishing a study of the usage of the properties in related bibliographic datasets.
LODE-BD Recommendations 2.0 is a brand new report on how to select appropriate encoding strategies for producing Linked Open Data (LOD) – enabled bibliographical data; and it is now available for free download.
Tese recommendations are applicable for structured data describing bibliographic resources such as articles, monographs, theses, conference papers, presentation materials, research reports, learning objects, etc. – in print or electronic format.
The core component of LODE-BD contains a set of recommended decision trees for common properties used in describing a bibliographic resource instance. Each decision tree is delivered with various acting points and the matching encoding suggestions. The full range of options presented by LODE-BD will enable data providers to make their choices according to their development stages, internal data structures, and the reality of their practices.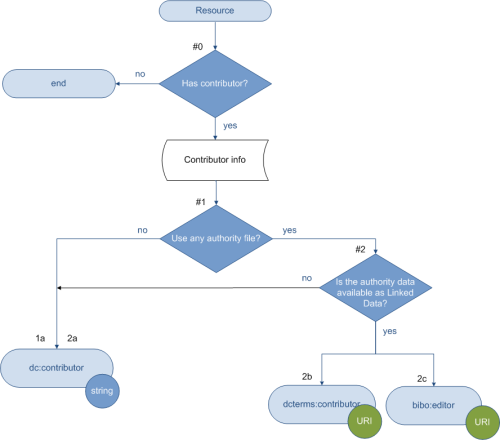 Download the LODE-BD Recommendations 2.0: PDF, 4,4 Mb
AIMS page and blog:  http://aims.fao.org/ 
LODE-BD page: http://aims.fao.org/lode/bd