Linked Heritage: Seminar on Multilingualism and Terminology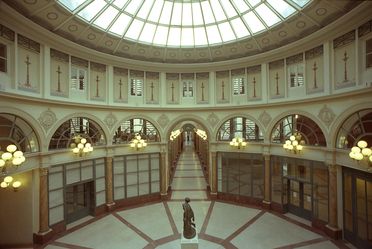 Multilingualism is crucial especially in a European context. Cultural institutions are dealing with thousands and thousands of digital content. European initiatives are developed in order to provide and promote the access to this digital cultural heritage which implicitely suggest a multilingual access to these collections. Cultural institutions are often using their own controlled vocabularies, thesaurus, classifications, ontologies or any kind of terminology. If European projects and initiatives are a way to bring together these different terminologiest, technologies of the Semantic Web with interoperable format such as SKOS (Simplified Knowledge Organisation System) are a way to enable multlingualism and a first step towards Linked Data.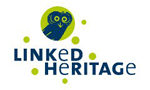 The purpose of this seminar was to present national and European projects where the question of terminology and multilingualism is dealt with. Some projects create multilingual terminologies on very specific subjects, some others focus on the implementation of tools to create, manage and reuse these terminologies.
The seminar has presented one of the achievement of the Linked Heritage Work Package 3 with the Terminology Management Platform (TMP) and brought together other European and national initiatives creating and developping multilingual terminology resources or tools for managing or reusing them.






This is the programme (with all the presentations) of the seminar (PARIS, April 18th 2013):



9h30 – 9h45
Welcome, Claire Lamboley (Head of the Service for the Coordination of Cultural Policies and Innovation, MCC)



Session on MULTILINGUALISM AND TERMINOLOGY: A EUROPEAN CHALLENGE

9h45 – 10h
Multilighualism in European projects, Rossella Caffo (MIBAC) (PDF, 603 kb)

10h – 10h20
Multilingual terminology mapping in Europeana, Vivien Petras (Humboldt University of Berlin) (PDF, 3873 kb)

10h20 – 10h40
Recommendations and Guidelines for terminology (ATHENA and Linked Heritage projects), Marie-Véronique Leroi (MCC) and Eva Coudyzer (KMKG) (PDF, 2116 kb)



Session on TOOLS FOR CREATION, HARMONISATION AND MANAGEMENT OF MULTILINGUAL TERMINOLOGIES

11h10- 11h30

Terminology Management Platform (TMP) (Linked Heritage), Marie-Véronique Leroi (MCC) and Florent André (Université de Savoie) (PDF, 803 kb)



(see all the videos

here

)

11h30-11h50
SIERA: a multilingual knowledge sharing project, Christophe Roche (Universidade Nova de Lisboa - Faculdade de Ciencias Sociais e Humanas) (PDF, 1800 kb)

11h50-12h15  Questions & discussion

14h-14h20
GINCO: an open tool for vocabulary conception, Katell Briatte (MCC)

14h20 – 14h40
The publication and exploitation of knowledge structures with OpenSKOS,
Mark Linderman (Picturae Database publishing) (PDF, 2510 Kb)

Session on THESAURUS, CLASSIFICATIONS AND OTHER SPECIALISED AND MULTILINGUAL TERMINOLOGY RESOURCES

14h40 –15h
Multilingual thesaurus on Photography (Europeana Photography), Nacha Van Steen (KMKG) (PDF, 176 kb)


(see all the videos

here

)

15h – 15h20
Multilingual thesaurus on music instruments (MIMO), Rodolphe Bailly (Cité de la musique) (PDF, 2230 kb)

15h20 – 15h40
PARTAGE PLUS: Controlled vocabulary for the enrichment of international metadata enabling Art nouveau in Europeana, Christiane Pagel (Fotomarburg) (PDF, 1866 kb)



Session on LINKED DATA : REUSE AND APPLICATIONS

16h10-16h30

SemanticPédia: Cultural and semantic issues around the web data, Thibaut Grouas (MCC) (PDF, 382 kb)

16h30 –16h50
Using VIAF in data.bnf.fr: creating links to import information, Romain Wenz (Bnf) (PDF, 1709 kb)

16h50 -17h30 : Questions, Open discussion and conclusion of the day



Click here for the full report of the Seminar


Click here for all the videos of the event

Click here for the full version of the programme

Click here for the French version of the full programme