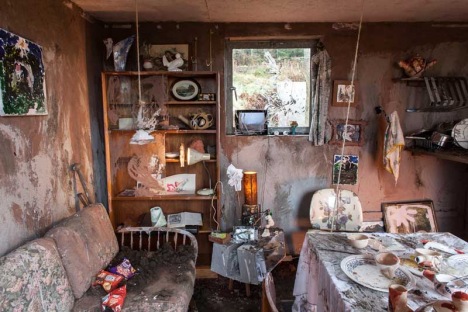 Laure Prouvost has won the 2013 Turner Prize for her video installation 'Wantee', inspired by the German, 20th Century artist Kurt Schwitters, signaling a triumph for digital art in the contemporary art world as a whole. The video takes viewers on a journey into the world of Prouvost's grandfather, who was a friend of Schwitters, while making reference to the Internet generation. This makes for an innovative juxtaposition of the old and the new through combing new technology with history.
Prouvost, who was the least favourite amongst betting houses in the UK, walked away with the £25,000 prize money last Monday, reminding us of the Turner Prize's generous contribution to the development of contemporary art and its ability to give recognition to those who continue to break boundaries and expectations through their artwork. In the case of Prouvost, the award signals the advancement into the world of art of formats that include new digital media.
Prouvost is a French-born artist who has lived in the UK for more than 10 years. She studied at Central School of St Martins and Goldsmiths, and works with mixed media.
Turner Prize announcement video:

Article: http://www.theguardian.com/artanddesign/2013/dec/02/laure-prouvost-wins-turner-prize-2013-derry
Prouvost's website: www.laureprouvost.com
(Photo: © Hydar Dewach and MOT international)