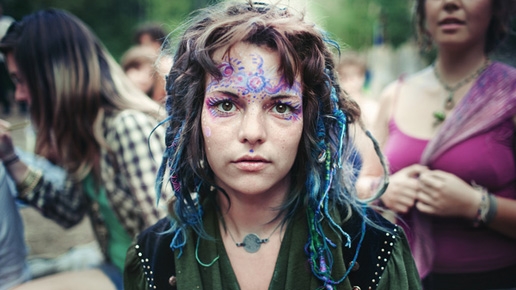 Benoit Paillé is a self-taught Canadian photographer and Art Director currently based in Montreal, Canada. He uses photography as a "medium to reach out to the individual" and he chooses his models not for their physical beauty but for the emotional one. He also said that "the ugliness is metaphysically beautiful", but – apart from the choice of his models and subjects – the most interesting aspect of his photos is clearly represented by the use of post-production editing software.
In the shooting he prefers to use natural light, and then during post-production he improves and transform the colors and the lighting, to get a photo that indeed catches the eye.
The research for the "perfect" picture, the supernatural light effects, the enhancement of freckles and colors and an underlying sense of humor answer to the overwhelming presence anywhere of advertisement images: Benoit sets against the fake beauty of advs a true emotion, which doesn't comes from a beautiful face or body but from a sincere human warmth.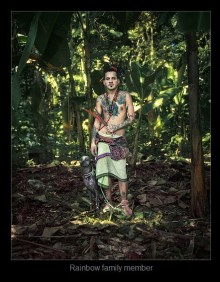 One of Benoit's most renowned project is the "Rainbow Family members" portrait series, shot at Rainbow Gatherings (the temporary intentional communities following an alternative lifestyle in harmony with nature) in Spain, Canada and Mexico.
Other works include portraits and landscapes, and his trademark is indeed the creative use of digital techniques to enhance the storytelling of the picture.
He is also very present on the Internet as he fluently uses Facebook, Flickr, and many others channels to be on the crest of the wave and share his works.