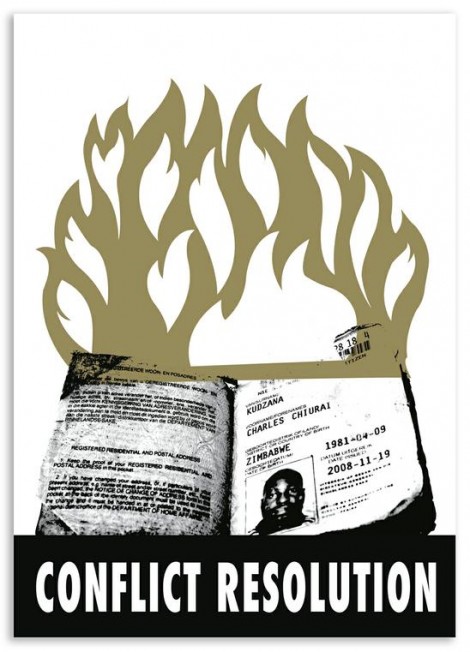 "The renowned activist and artist, Kudzanai Chiurai, recently showed a collection of posters titled 'Conflict Resolution'. The posters show, very powerfully, the issues of conflict and violence, as well as the methods people use to resolve said conflict and violence."
Chiurai uses a mixture of digital photography, editing and printing in the creation of these posters which make a powerful, political and social statement about conflict and violence, particularly in Africa.
The Zimbabwean artist also has a film which has been chosen to be screened at the Sundance Festival later in 2013, entitled "Iyeza". He has also been a winner of the FNB art prize in Joburg, South Africa.