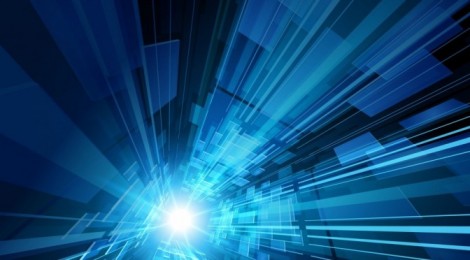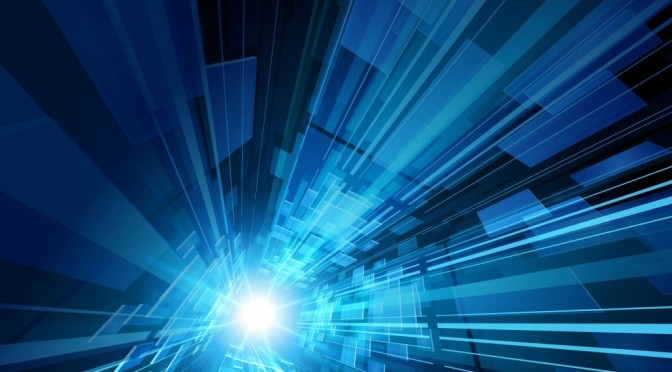 One of the world's most influential regulatory forum of the Telecommunications and Digital Community will be dedicated this year to the digital goals indicated in his programme by President Jean-Claude Juncker.
The 9th Digital Regulation Forum is organised by IIR Telecoms and Technologies, in partnership with Broadband4Europe and ChinaEU .
The Forum will host the leading representatives from regulators, OTTs, operators and experts to deliver all the business critical information you need to push your business forward.
The Forum will give you the opportunity:
to hear first-hand updates from the new players within the digital ecosystem and the new Commission
to understand what the investor community expects in terms of new telecom policies for the digital single market
to discuss how the telecoms industry can guarantee that value is created over networks
to learn about the digital revolution taking place in key markets, including China and Latin America.
The agenda includes, in alphabetic order, leading speakers as:
Joseph Alhadeff, Vice President for Global Public Policy, Chief Privacy Officer, Oracle Corporation
Julian Ashworth, Group Industry Policy Director, BT Group
Fatima Barros, Chair 2015, BEREC
Guillermo Beltrà, Senior Policy Officer, BEUC
Theo Bertram, UK Policy Manager, Google
Giovanni Buttarelli, European Data Protection Supervisor, TBC
David Cantor, Attorney & Advisor, Telecommunications Law & Strategy
Harlan Carere, Analyst, Fidelity Management & Research
Eric Debroeck, Senior Vice-President of Regulatory Affairs, Orange
Philippe Defraigne, Director, Cullen International
Felipe Florez Duncan, Partner, Oxera
Luis Enriquez, Senior Partner, McKinsey & Company
Aidan Fisher, Senior Analyst, Wellington Asset Management
Luigi Gambardella, Founder Broadband4Europe
Jeremy Godfrey, Commissioner, Comreg
Rickard Granberg, Head of Regulation and Compliance, Talk Talk Group
Bruno Grandsard, Senior Analyst, AXA Investment Management
Jack Hamande, Chairman of Council, BIPT Belgium
Ronald Hendrikx, Partner, Bird & Bird
Aarti Holla, Secretary-General, ESOA
Jos Huigen, Director of European Affairs, KPN
Jussi Kahtava, Director, Allied Spectrum Associates Ltd
Tolga Kilic, Regulatory Director, Avea
Matthias Kurth, Executive Chairman, Cable Europe
Karim Lesina, Vice President, International Ext Affairs, EU, Caribbean, Central and Latin America, Trans-Atlantic Relations, AT&T
Jonathan Liebenau, Associate Professor (Reader) of Technology Management, London School of Economics
Robert M McDowell, Partner, Wiley Rein LLP; former Commissioner and Senior Member, Federal Communications Commission
Xiao Ming, President, ZTE Europe
H. Nwana, Executive Director, Dynamic Spectrum Alliance
Jonathan Oxley, Group Director Competition, Ofcom
Mark Page, UK Managing Partner and Global Leader for Communications, Media & Technology, A.T. Kearney
Ajit Pai, Commissioner, Federal Communications Commission (FCC)
Daniel Pataki, Vice President of Regulation, GSMA
Maurice Patrick, Managing Director, European Telecoms Equity Research, Barclays
Anand Ramachandran, Managing Director of Asian Telecoms Equity Research, Barclays
Andrea Renda, Senior Research Fellow, Centre for European Policy Studies (CEPS)
Eduardo Martínez Rivero, Head of Unit, DG COMPETITION, Antitrust – Telecoms, European Commission
Mark Scott, European Tech Correspondent, The New York Times
Georg Serentschy, Senior Director, Arthur D. Little
Sumit Sharma, Senior Consultant, Oxera
Dragos Stefanescu, Global Telecoms Analyst, Ontario Teachers' Pension Plan
John Strand, CEO, Strand Consult
Karim Taga, Managing Partner and Global Practice Leader TIME (Telecommunications, Information Technology, Media and Electronics), Arthur D. Little
Daniel Thomas, Telecoms Correspondent, Financial Times
Chi Tsang, Director, Internet & Media Analyst, Asia Pacific, Global Research, HSBC
Claudia Vernotti, Director, ChinaEU
Roberto Viola, Deputy Director General, DG CNECT, European Commission
William Webb, CEO, Weightless
Anthony Whelan, Acting Director, Electronic Communications, Networks and Services, DG CONNECT, European Commission
Nick White, Executive Vice President, INTUG
Laura Lei Zhang, General Manager, China Mobile International UK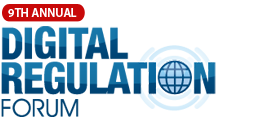 Panel sessions and interactive round tables feature heavily on the agenda to ensure you can take part in key discussions on:
Telecommunications regulations, Copyright, Data protection, Policies to maximise the use of spectrum, investors' community and new telecom policies for Digital Single Market, Benefits and challenges of net neutrality, Consumer protection rules, Emerging technologies (M2M, SDN, Internet of Things, Switching applications, the OTTs as complement or supplement of telecommunication operations, M&As) and many other topics.
To participate register as a delegate here.
Download the event's brochure.
The Digital Regulation Forum is supported by:
Barclays (Premier Sponsor)
Allied Spectrum Associates, Bird & Bird (Event Sponsors)
Oxera (Event Supporter)
Broadband4Europe (Event Partner)
China EU (Panel Host)
Dinamic Spectrum Alliance, ETNO, INTUG, Weightless (Supporting Associations)