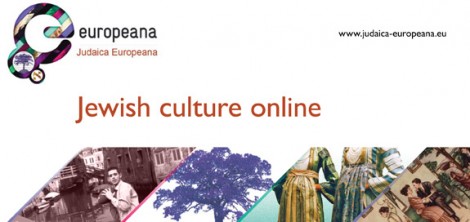 Judaica Europeana is a 24 months-project started in January 2010, co-funded by the Community programme e-Contentplus as a part of i2010 policy.
The consortium includes 10 European Institutions from 6 different countries. More associated partners joined the project.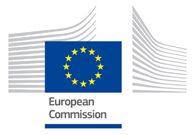 Judaica Europeana, a ground-breaking digital project, provide multilingual access to Jewish culture collections through Europeana, Europe's archives, libraries and museums online.
JUDAICA Europeana is anchored in a network of leading European institutions with substantial content holdings documenting the Jewish contribution to the development of European cities. Jews occupied a central role in the evolution of the modern city; their presence and stake in urban culture has been so high as to render them the symbolic equivalent of the city itself. The objectives of JUDAICA Europeana are to encourage holders of Jewish content to identify elements of their collections that document the role, creativity and self-expression of Jews in European Cities, coordinate standards across the participating institutions and holders of such thematic content in view of their harmonization to the metadata and interoperability requirements of Europeana and to support the digitisation of such content and its aggregation into a coherent virtual thematic collection.

The deployment of a set of management tools will enable the underlying community of practice to adapt and apply controlled vocabularies, thesauri and ontologies for the indexing, retrieval and re-use of the aggregated content in the area of interest. JUDAICA will deliver recommendations and guidelines focusing on the digitisation workflow, multilingual access, IPR issues and business models that will support the participant institutions in making their content available and integrate it into Europeana.
Linked Documents:
Presentation (PDF, 4,20 Mb, source: official project website)
Judaica Europeana Project Brochure (PDF, 620 Kb, source: official project website)
Contacts
Coordinator:
European Association for Jewish Culture
London Office
4th Floor
7-8 Market Place
London W1W 8AG
Great Britain
eajc@jewishcultureineurope.org
tel +44(0)20 7436 1553
Paris Office
3 rue de la Boule Rouge
75009 Paris
France
paris@jewishcultureineurope.org
tel +33(0)1 42 46 17 81
Project email address: judaica.europeana@googlemail.com
Project website:
http://www.judaica-europeana.eu/
News from the project:
temporary unavailable
Partners
Project Manager
European Association for Jewish Culture, London
Project Coordinator
Judaica Sammlung der Universitätsbibliothek der Goethe Universität,
Frankfurt am Main
Project Evaluation
Amitié, Centro di Ricerche e Servizi Avanzati, Bologna
Content Providers
Alliance Israélite Universelle, Paris
British Library, London
Jewish Museum London
Jewish Museum of Greece, Athens
Magyar Zsidó Levéltár, Budapest
Ministero per i Beni e le Attività Culturali, Rome
Żydowski Instytut Historyczny, Warsaw
Associate Partners
Ben Uri Gallery – The London Jewish Museum of Art
Bibliotheca Rosenthaliana, Amsterdam
Center for Jewish History, New York
Central Zionist Archives, Jerusalem
Centre français des musiques juives, Paris
Institute for Jewish Policy Research, London
Joods Historisch Museum, Amsterdam
Jewish Museum Berlin
Jewish Museum, Frankfurt/Main
Leopold Zunz Zentrum, Halle-Wittenberg
Maison de la Culture Yiddish – Bibliothèque Medem, Paris
Museo Sefardi, Toledo
National Library of Israel, Jerusalem
Makash, Jerusalem
Ministerio de Cultura, Madrid
Salomon Ludwig Steinheim Institut, Duisburg