Job opportunities at Europeana!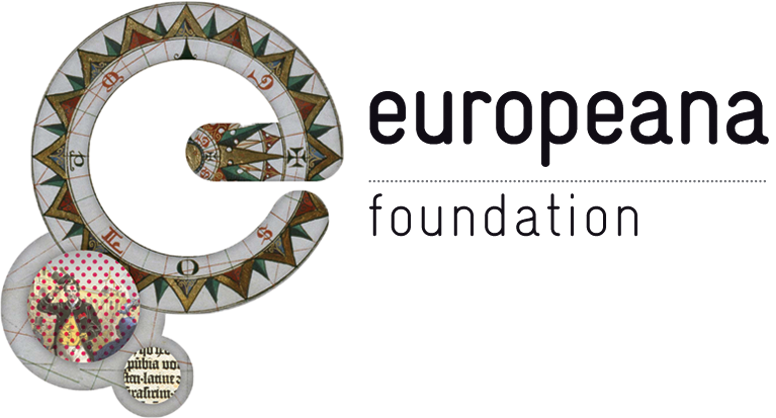 The Europeana Foundation office is based in The Hague in the Netherlands. Forty people connect to a Europe wide network of 2200 institutions and work on a wide variety of European projects to create www.europeana.eu.

Europeana.eu helps find millions of digitized images, texts, maps, paintings, sounds and audiovisual materials from Europe's Museums, Libraries, Archives and Audio visual collections. Europeana.eu ambition is to provide new forms of access to culture, to inspire creativity and engage people with their cultural heritage.

Europeana are looking for an HR Officer, with strong interpersonal skills, able to build good working relationships with managers and employees, advise managers and employees on HR matters and guide employees on policy and procedure.

"Do you have a natural eye for detail and a highly organised and methodical approach? Are you flexible enough to work in this dynamic and ever-evolving environment? Are you looking for an exciting and varied HR role at the centre of a multi-cultural international organisation? Do you like working independently? Apply!"

Core responsibilities



HR advice and support on all HR matters including and by no means limited to: Employee Relations cases, recruitment, inductions, performance management, updating policies and procedures and ad hoc HR project work.


International recruitment and selection including: preparation of job advertisements, arrangement and attending interviews, checking references, producing contracts of employment, guidance on moving to the Netherlands, applying for 30% Tax ruling and arranging induction.


Performance Management process and assisting line management in its implementation


Advice on Training and Development.


First line advice on all HR queries


Monitoring, reviewing, controlling and updating policies in line with current legislation and best practice


Communicate and implement Europeana's HR Policies and procedures.


Maintaining our HR system (Synergy Enterprise), HR internet pages and HR administration.



You work closely together with the Finance Administrator on Payroll issues and HR administration.

"What set of skills and knowledge should you bring?"



Minimum of 3 years proven hands on generalist HR experience at Officer level or an experienced HR Assistant looking for their next step


Higher Education on Human Resource Management or an equivalent


Able to build strong working relationships and collaborate at all levels


Sound up to date Dutch employment law knowledge


Solid experience of managing and advising on employee relations


Knowledge of HR systems and PC Literate


Effective interview techniques with a sound knowledge of Recruitment and Selection processing


Excellent communication and business writing skills


Excellent spoken and written English (CEFR level C or native) and Dutch


Ability to work independently


Strong self-starter, able to take initiative and follow things through


Preferably good knowledge of work permits, 30% Tax ruling and other expat related subjects


International recruitment experience is desirable



"What are the benefits?"

A good basic salary which is in line with the Collective Labour agreement for Research institutes, scale 10 (€ 2.400,- – € 3.500,- gross per month), depending on your experience and skills.

Furthermore you will have 42 days holiday per year, an annual bonus of 8,33%, a holiday allowance of 8% and good fringe benefits. For this position it's possible to work within school hours.

Europeana are based in the National Library of the Netherlands, in The Hague, very close to the Central Station.

"What is the Recruitment procedure?"

Are you enthusiastic about the job and do you have the required skills? Please send Europeana your CV (in English) with a covering letter outlining why this position interests you to: jobs@europeana.eu

Deadline: 25 October 2012.

More about Europeana:

For more information see: http://europeana.eu/portal/aboutus.html

Download full information (PDF, 141 kB)

Source: http://pro.europeana.eu/web/guest/about/current-openings