Japan: Sogi hydroelectric plant 3D mapped by CyArk
The Sogi hydroelectric plant, one of Kagoshima Prefecture's most alluring historic industrial sites, has been mapped by CyArk as part of its CyArk 500 Challenge, an international project to digitally preserve some of the world's most significant cultural heritage sites.
The Sogi area, considered a significant contribution to the Meiji Industrial revolution, has been recorded in 3D by an international team thanks to the latest geospatial technologies of Topcon, the Japanese-based manufacturer of geopositioning solutions. Sogi's one is the second Japanese site to enter the CyArk archive: a free, 3D online library of cultural heritage sites including among others the statues of Easter Island, Pompeii, ancient Thebes and Mount Rushmore.
In the Kagoshima Prefecture industrialisation began in 1852; here, the Sogi power plant was constructed in 1909. It is exemplary of Meiji brickwork architecture and was originally constructed to support the Ushio gold mines. At its height, the hydroelectric plant generated 6,700 kW of power.
With the construction of the Tsuruda dam downriver, in 1965, the Sogi plant closed. The new dam has caused Sogi to flood seasonally, endangering this unique representation from the Meiji industrial revolution.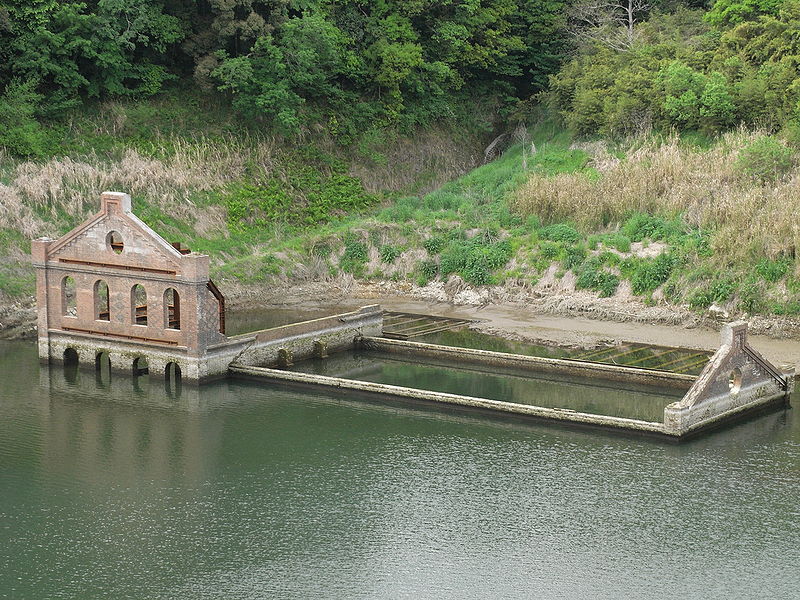 The Sogi plant was nominated to the CyArk 500 Challenge in December of 2014, by the National Congress of Industrial Heritage in collaboration with the Japanese government. US-based non-profit CyArk joined forces with Topcon and the National Congress to develop a three-dimensional map of the site for future preservation and visualisation, using the latest in 3D capture technologies, including laser scanning and photographic aerial drones.
Find out more about CyArk 500 Challenge