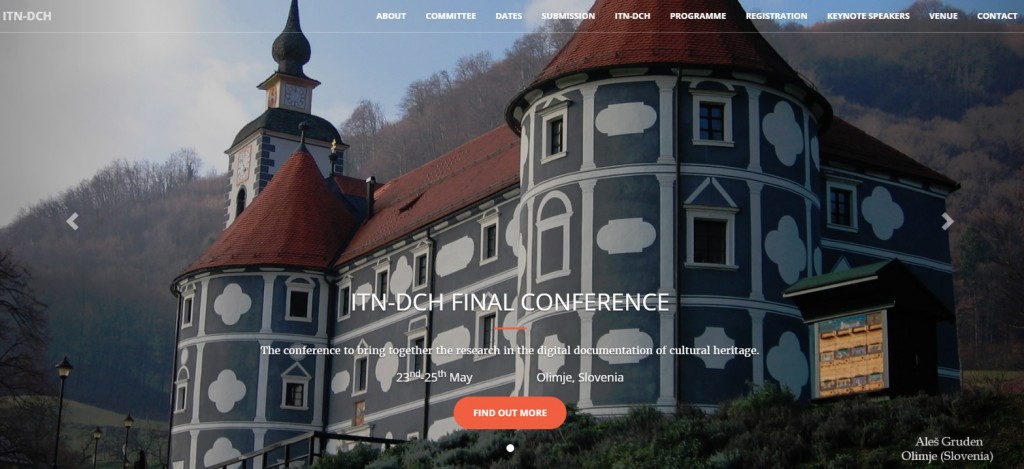 ITN-DCH FINAL CONFERENCE is an international event for the professionals working in the Digital Cultural Heritage domain. The aim of the conference is to bring together experts and leaders from the cultural domain and, addressing the current challenges, start a dialogue that will lay the foundation for the creation of a multidisciplinary community of practice.
Digital Cultural Heritage is a complex domain that requires new competencies and escalating requirements, which necessitate a interdisciplinary education and a multi level collaboration in order to establish best practice and common methodologies, and, therefore, advance our understanding of our common past. It is important to create a forum of discussion where diverse leading academic scientists, researchers, practitioners and educators are brought together to exchange and share their experience, as well as confront each others on the challenges and advancements in each of their domain. The scope of the conference is, therefore, to:
Encourage interdisciplinary and innovative analysis in the cultural domain
Promote synergies and knowledge exchange between the participants
Develop multidisciplinary connections for future development
Disseminate the results of innovative research
Publish ideas and vision that would help shape our current understanding of cultural heritage
For such reasons, we are seeking original and innovation contributions in theoretical and practical applications of digital cultural heritage.
ITN-DCH FINAL CONFERENCE
Hotel Sotelia, Olimje, Slovenia
23-25 May 2017