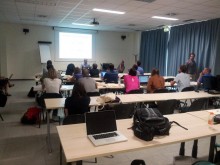 The 5TH VIRTUAL ARCHAEOLOGY SCHOOL, organised in Pisa by CNR-ISTI and CNR-ITABC in cooperation with CINECA and University of Padova, has just ended successfully.
The school originates from the first "Virtual Archaeology" national school organised by CNR ITABC and University of Padova in 2009.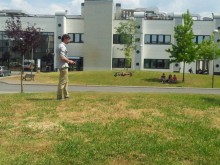 From 2011 the School is part of the VIRTUAL HERITAGE INTERNATIONAL SCHOOL PROGRAM set up by the European Project V-MUST.NET, which connects 5 different national schools (UK, Italy, Cyprus, Sweden, Germany).
The 2013 edition of the school focused on the following main areas: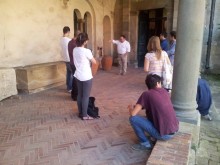 processing of 3D/2D sampled data to support the needs and constrain of archaeological documentation and study;
presentation of technologies enabling easy production of multimedia presentation for the web or for museum kiosks;
interpretation and reconstruction of the archaeological and ancient landscape, through Virtual Reality and Computer Graphics techniques.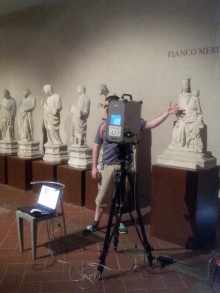 The program included:
– lectures from leading experts in the field
– intensive exchange among students and teachers living in the same environment
– a multidisciplinary approach
– the inclusion of practical, hands-on experiences, such as scanning and photogrammetry surveys at Museo di San Matteo and field lessons using drones and GIS systems.
At the end of the two weeks, the students presented four case studies on which they elaborated during the course, trying to elaborate and put into practice what they learned.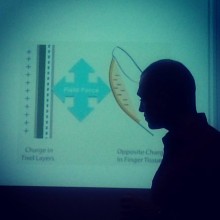 The first project – presented by Niccolò Albertini,  Jacopo Baldini,  Paola Di Cuia and Chiara Feriotto – aims at the valorisation of the Instrumental Collection of the Physical Science (download the presentation, Italian language).
The second project – presented by Eliana Capiato, Daniele Licari, Ilaria Manzini and Cettina Santagati – proposes virtual solutions for the contextualisation of ceramic finds in museums' exhibitions (download the presentation, Italian language).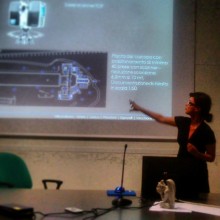 The third project – presented by Luisa Bassi, Simone Bergamini, Marta Di Berti, Nicola Gabellieri and Valeria Carolina Vanetti – deals with the virtual reconstruction of the landscape and of the effluent of the ancient Fucino Lake (download the presentation, Italian language).
The fourth project – presented by Asuncion Estela, Aurelia Lureau, Claudio Prandoni, Valerio Signorelli, Alessandro Vecchione and Giulia Vetromile – aims to study the virtual reconstruction of the Roman Villa Adriana and to improve the fruition and the experience of the people who come to visit the archaeological site (download the presentation, Italian language).
More information available at http://archeologiavirtuale2013.wordpress.com/ and http://v-must.net/schools/italian-virtual-heritage-school-virtual-archaeology-0