Article by Lucia Ruggiero

A new interactive digital installation is set to open this year's Matariki Festival in New Zealand, which celebrates Maori New Year. The digital project entitled 'Mata Mata 2.0' was created by Vaimaila Urale and Rangituhia Hollis with the collaboration of Taura J. Greig in computer programming. The installation works through a virtual performer on a digital screen who interacts and responds to viewers' behaviour as they approach the screen. What ensues is a responsive exchange between the virtual performer and the real-life viewer, in a confrontation and physical communication through movement and dance.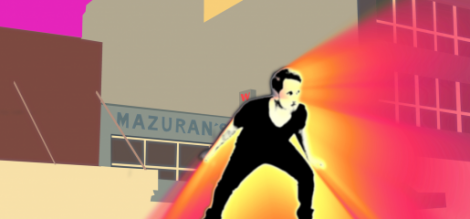 The artists of the project have stated that traditional dances and battles of the Maori communities and from the Pacific Islands inspired the project. From 23rd July the piece will be on show at Digital Art Live, the only permanent exhibition space for interactive work in New Zealand. The project can be viewed for free in the Atoea Centre, a performing arts and events centre in Auckland and forms part of the wider celebration of Maori New Year, which is marked by 31 days of celebrations, food and events in the country.
More information: http://colab.aut.ac.nz/dal/exhibitions/mata-mata-2-0/
Photos from http://www.matarikifestival.org.nz and http://colab.aut.ac.nz/