INDICATE is a two-years project (September 2010-August 2012), funded in the framework of the Seventh framework programme (e-Infrastructure).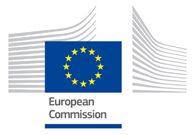 The INDICATE consortium includes 10 partners from 8 different countries.
The goal of the project is to coordinate policy and best practice regarding the use of e-Infrastructures for digital cultural heritage in countries all around the Mediterranean.
The project will establish and stimulate a network of common interest made up of experts and researchers in all the relevant fields, whose sustainability will be planned on a long term beyond the project duration. The network will share experience, promote standards and guidelines, seek harmonisation of best practice and policy and act as a conduit for knowledge transfer from countries with more experience of e-Infrastructures-enabled e-culture to those who are just beginning to investigate this area.

The project will be rooted in the reality of research pilots and case studies which will act as exemplars and demonstrators of the issues and the processes which are relevant to establishing cultural initiatives on the e-Infrastructures platform.
The results will inform a wide-reaching dissemination work-package, including two major public best practice deliverables, one international conference, three technical workshops and one policy workshop.
The project builds on a wealth of experience in effective international coordination of digitisation, digital cultural heritage and e-Infrastructures-enabled culture. It takes full cognisance and advantage of e-Infrastructures and cultural projects which have gone before and will actively seek interaction and synergies with other projects in this area. The impact on international collaboration and on digital cultural heritage in the Mediterranean region will be substantial.
Linked Documents:
The INDICATE e-Culture Science Gateway
The Social Networks' Bridge Identity Provider
Contacts
Coordinator:
ICCU Istituto Centrale per il Catalogo Unico delle Biblioteche italiane
viale Castro Pretorio, 105
00185 Roma, Italy
tel. + 39 06 49210427
fax +39 06 4959302
Project Manager:Rossella Caffo (rosa.caffo@beniculturali.it)
Technical Coordinator:
Antonella Fresa (fresa@promoter.it)
Project email address:
info@indicate-project.org
Project website:
http://www.indicate-project.org
News from the project:
Error: Feed has an error or is not valid.
Partners
Coordinator
Istituto Centrale per il Catalogo Unico delle biblioteche italiane e per le informazioni bibliografiche (ICCU)
Egypt
Center for documentation of cultural and natural heritage (CULTNAT)
France
Ministère de la culture et de la communication (MCC)
Greece
National Technical University Of Athens (NTUA)
Italy
Istituto Centrale per il Catalogo Unico delle biblioteche italiane e per le informazioni bibliografiche (ICCU)
Consortium GARR
COMETA – Consorzio multi ente per la promozione e l'adozione di tecnologie di calcolo avanzato
Jordan
Department of Antiquities
Spain
Fundacio privada I2CAT, internet i innovacio digital a Catalunya
Slovenia
Avtorska Agencija za Slovenijo Doo
Turkey
Türkiye Cumhuriyeti Kültür ve Turizm Bakanligi