INCULTUM as part of a master course in tourism at Fondazione Campus Lucca

The master degree Progettazione e Gestione dei Sistemi Turistici Mediterranei is offered at the Fondazione Campus Lucca, a foundation participated by the Universities of Pisa, Pavia and Italian Switzerland, focused on planning and management of mediterranian tourism systems. The master degree includes various courses engaging students in a variety of activities and research on cultural tourism, strategies for social branding and community management of territories, and sustainability.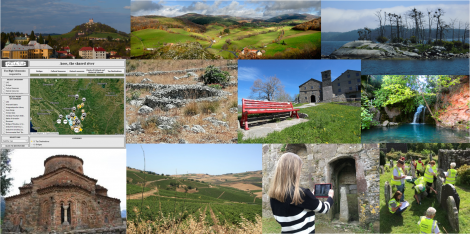 Within  the course on Territorial politics for tourism and cultural management by prof. Enrica Lemmi (University of Pisa), INCULTUM was included as a case study presented by Antonella Fresa (Promoter), where students analyzed the INCULTUM project and realized group works and presentations about the various local Pilots of the project. The outcomes of the students works will be reused in the project to support the Pilots' promotion.