Inauguration of Aynadamar irrigation channel in Granada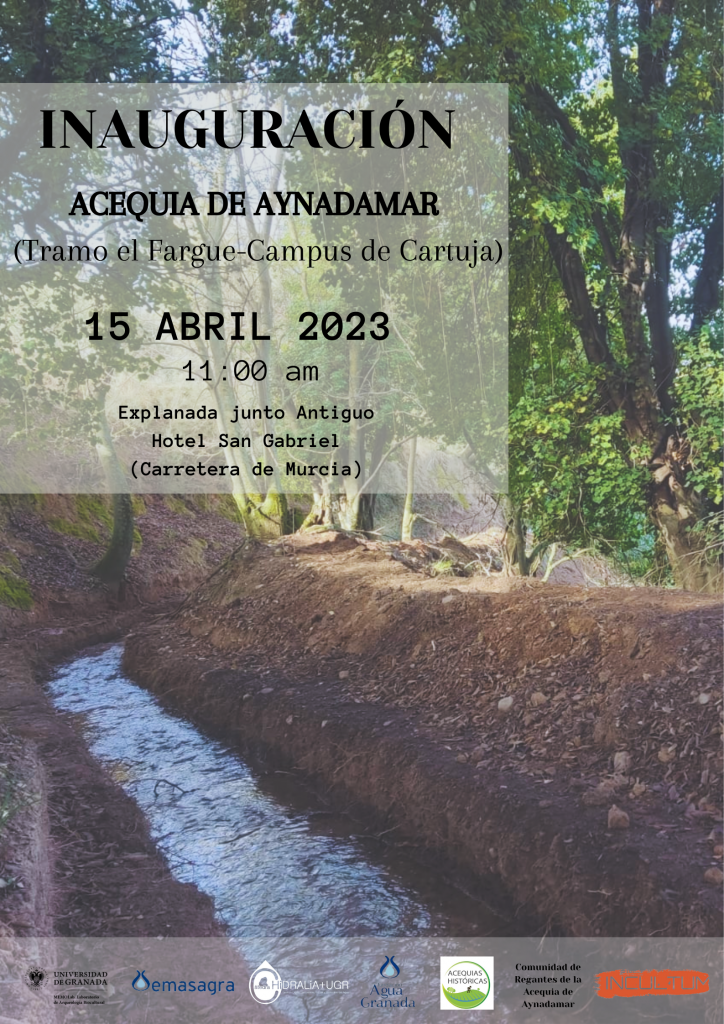 text and images courtesy of Elena Correa Jiménez (University of Granada).

In the context of project INCULTUM, the Biocultural Archaeology Laboratory (MEMOLab) of the University of Granada, directed by Dr. José María Martín Civantos, has launched the participatory project "Recovering the Aynadamar irrigation channel". This irrigation channel had been abandoned for 50 years, and thanks to a big particpatory effort it was recovered in all its sections, and was inaugurated on 15 April 2023.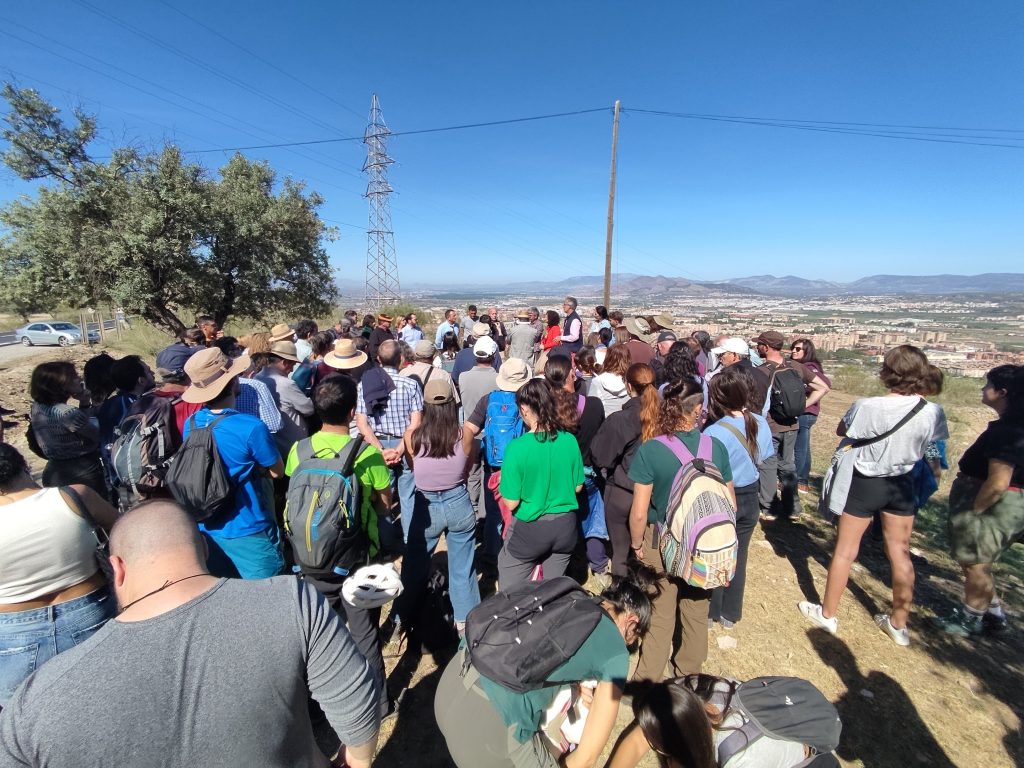 The restoration project has been promoted by the University of Granada itself as one of the INCULTUM Pilots, through the Vice-Rectorate for University Extension and Heritage, with the co-financing of the Granada Water Foundation, the Hidralia Chair, EMASAGRA and the collaboration of the Community of Irrigators and Users of the Aynadamar irrigation channel and the Association of Historical and Traditional Communities of Andalusia.



The Aynadamar irrigation channel has been documented at least since the 11th century to supply water to the ancient Alcazaba of Granada (Qasabat Garnata), the seat of the Zirid dynasty, and to the present-day Albayzín. This canal has been one of the axes that have shaped the city of Granada and its surroundings since the Middle Ages. In the 80s of the 20th century, the final section was definitively abandoned and destroyed on its arrival in the city, with the consequent loss of heritage, landscape and environment.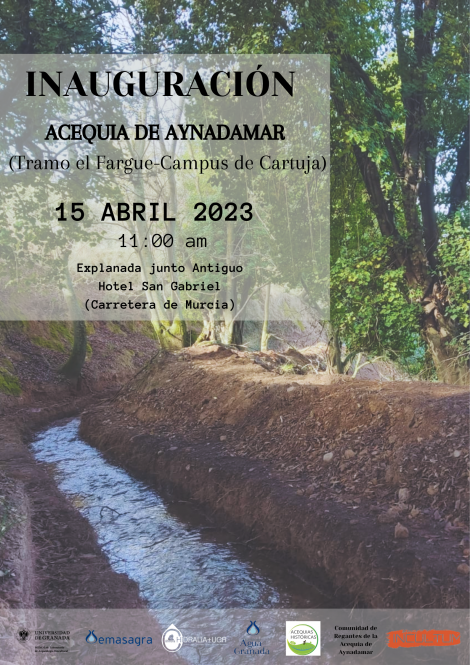 The aim of this project, in addition to the heritage and environmental aspects, has been the recovery for irrigation of the Cartuja Campus, thus avoiding the use of drinking water and the consequent regeneration of the landscape, taking advantage of the environmental functions of the traditional irrigation ditches.

The recovery work, in which more than 500 volunteers from various interests and more than 1000 schoolchildren have participated, has made it possible to put into use one of the last stretches of irrigation ditch, which had been abandoned for more than 40 years. From now on, the water from Fuente Grande (Alfacar), which used to run to the end of the Fargue, will begin to flow towards the Cartuja Campus. However, the scarcity of water due to the overexploitation of the aquifer and the drought, now confront the irrigation community and the irrigation channel with a new challenge

Learn more about INCULTUM Pilot 1 - Altiplano de Granada