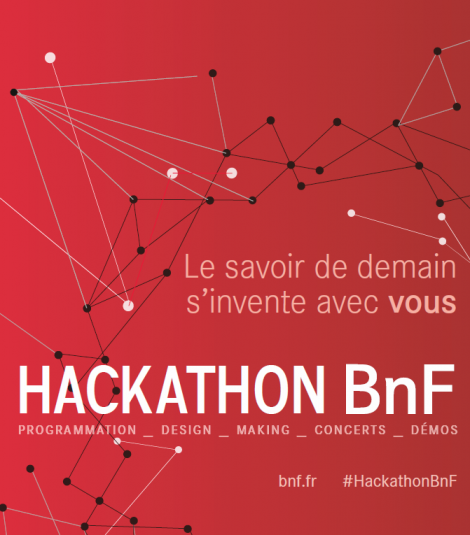 In 24 hours non-stop, participants will play and experiment around the Gallica digital library and other digital databases of the National Library of France, to develop projects and innovative tools. Scope of the hackathon is to imagine how the librarues of tomorrow will be.
Download the poster of the event (PDF, 92 Kb, French language)
Gallica is one of the major digital libraries available for free via the Internet.
It provides access to any type of document: printed documents (books, press and magazines) in image and text mode, manuscripts, sound and iconographic documents, maps and plans. Gallica is intended to all readers, whether users just having a look, booklovers, students or academics.