In the framework of the important conference Image& Research, organized at Palau de Congressos de Girona by the Centre for Image Research and Diffusion (CRDI) of the Girona City Council and the Association of Archivists of Catalonia, with the support of relevant institutions, the promotion of the International Council on Archives (CIA/ICA) and the collaboration of Digital Meets Culture and others, 4 workshops will be held on 16th November.
Workshops in Spanish:
1. ANÁLISIS DE SOFTWARE PARA LA GESTIÓN DE LA IMAGEN
2. CONSERVACIÓN DE FOTOGRAFIA EN COLOR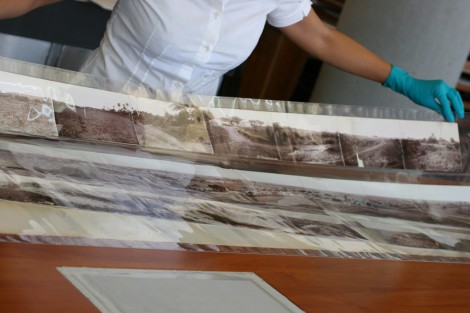 Workshops in English:
Free workshops for all registered participants at the previous workshops or at the Conference:
3. PHOTOGRAPHY AT THE eCultureMap
4. PREFORMA: A TOOL TO GUARANTEE THE PRESERVATION OF DIGITAL CULTURAL HERITAGE
REGISTRATION:
http://www.girona.cat/sgdap/cat/jornades_inscripcions-ENG.php
WORKSHOPS – REGISTRATION:
http://www.girona.cat/sgdap/cat/jornades_inscripcions_tallers-ENG.php
Due to the limited number of places, participation in Workshops requires prior confirmation of admission.
CONFERENCE PROGRAMME AND TIMETABLE:
(images: Harvard University)