ICT & Art Connect so far: elements to orient the future
ICT & Art Connect sets out to bring together artists and technologists to explore new ways of working. Collaborative acts of co-creation, together with an open and multidisciplinary discussion, foster the bringing together of Art and Technology. The coordination action FET-ART has played a crucial role in helping advance this initiative by a set of activities that allowed practitioners in technology and the Arts to meet, collaborate and discuss the future of such collaborations.
FET-ART consortium is made of Sigma Orionis (coordinator), Brunel University, Stromatolite, Waag Society and Black Cube Collective.

The event will close the activities of the FET-ART project and present its major achievements. Launched in June 2013, FET-ART, in a few months, succeeded in organising several consultation and matchmaking events across Europe and in supporting 18 residencies developing pilot projects centred on co-creation and citizen engagement in ICT.
PROGRAMME
Sunday 11 May
Residencies exhibition
Location: FoAM
Time: 17:00 – 21:00
As one of the conclusions of the FET-ART project, a major exhibition will be curated by BCC. Artist & technologist partnerships from across Europe will come together to share outcomes instigated through their participation in the project and to showcase both work and ideas from their projects so far.
It will offer the opportunity to meet the creators, experience some of their work and to challenge ideas and perceptions on the future connections between Art and Technology.
Reception drink: 18:00
Performances: 19:00 – 19:45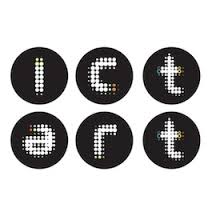 Monday 12 May
ICT & Art Connect so far: elements to orient the future
Location: Charlemagne Centre – Salle Jenkins
Time: 9:00 – 14:00




09:00 – 09:15 Welcome address
Roger Torrenti, Sigma Orionis CEO, FET-ART coordinator.




09:15 – 09:30 Opening address
Anne Glover, Chief Scientific Adviser to the President of the European Commission José Manuel Barroso, will present her views on connecting art and S&T during this session.




09:30 – 11:00 Tech & Art Pecha Kucha
FoAM Brussels founders Maja Kuzmanovic and Nik Gaffney introduce the session together with the exhibition curators from Black Cube Collective. The protagonists of the residency program will report on their experience and project via a Pecha Kucha session (20 slides per 20 seconds each).




11:00 – 11:30 Coffee break




11:30 – 12:30 Connecting Art and Tech: European trends and forward looking
A FET-ART panel will present the major findings of the project, delivering recommendations to the European Commission and outlining new research venues and best practices. The panel is made of: Marta Arniani (Sigma Orionis); Camille Baker (Brunel University); Lucas Evers (Waag Society); Svetlana Kondakova (Black Cube Collective); Michela Magas (Stromatolite). The session is moderated by Roger Torrenti.




12:30 – 12:45 Presentation of the ICT & Art study
Luis Girao (ArtShare) introduces the major aims and methods of the ICT & Art study just launched by the unit for 'Digital Science'.




12:45 – 13:00 Towards a strategy for connecting ICT with the Arts
Ralph Dum (DG CONNECT, European Commission) will outline a set of activities in the European Commission, in particular DG CONNECT that will attempt to build synergies between ICT and the Arts and thereby the creative potential for Europe.




13:00 – 13:10 Closing address
Yulia Matskevich, Brunel University, Research Development Manager.




13:10 – 14:00 Lunch




15:00 – 17:00 Toy hack workshop @FoAM
Exploring Senses Toy Hacking art project involves the reuse of toys destined for landfill to make new hybrid creations.






VENUES

FoAM
Koolmijnenkaai 30-34
1080 Brussels

Charlemagne Building - Salle Jenkins 

Rue de la Loi 170

B-1000 Brussels

 



Please note that for security reasons only registered participants are admitted.






REGISTRATION


The event admission is free. Please register here.

For more information visit:

www.ictartconnect.eu

www.ict-art-connect.eu

Exploring Senses

FoAM Directions

Charlemagne Building Directions

Download the programme - PDF