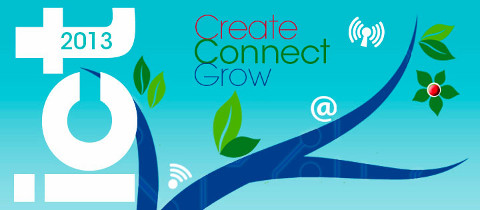 More than 5.000 visitors coming from more than 100 different countries attended ICT2103.
The event was focused on Horizon 2020 – the EU's Framework Programme for Research and Innovation for 2014-2020. It is also worth noting that 2.750 Face2Face meetings took place bringing together the main actors of the ICT R&D community interested in the new EU Framework Programme for Research and Innovation
The event consisted of:
conference,
exhibition,
networking sessions,
investment forum,
activities for students and young researchers.
The Vice President of the European Commission, Neelie Kroes and the President of the Republic of Lithuania, Dalia Grybauskaitė opened the conference.
"ICT 2013 – a place to get together and talk about what matters in the latest digital research and innovation"  writes Neelie Kores in her blogspot after the event.
Speakers from across the ICT sector addressed a range of issues from cloud computing, broadband, ICT infrastructures, ICT skills, cyber security, long term visions on the future and much more. Experts presented details on how to participate in the next EU's Research Programme – Horizon 2020.
Special thanks go to the Lithuanian EU Presidency for the great support and for the great social event.
"The future belongs to innovative and ambitious people." said the President Dalia Grybauskaitė "Europe should invest more in research, look for new solutions and show more resolve in implementing interesting ideas. Digital economy offers huge opportunities for growth, job creation and competitiveness."
The conference consisted of three thematic plenaries:
Create: Disruptive and inspirational ICT research and innovation;
Connect: Smashing silos, building bridges, exploiting synergies;
Grow: Let's hear it from the private sector, let's hear it from the start-ups and SMEs. Let's cluster;
and three parts focusing on different themes of ICT research:
ICT for Excellent science
ICT for Industrial Leadership
ICT for Societal challenges
All presentations and links to recorded video streaming are available on the event's website here.