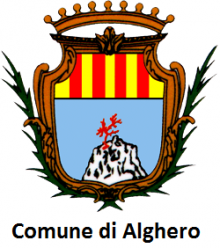 After the call for the best video mapping projects to be projected on the external façade of Lo Quarter (delivery deadline: 8 September 2015. The first two ranked will be awarded a grant of € 6,000.00 each), Municipality of Alghero publishes the call for apps addressed to children, apt to promote the archaeological site of nuraghe Palmavera, and the call for innovative audio-visual products based on remote controlled devices (delivery deadline: 14 September 2015. The first ranked will be awarded a grant of € 6,500.00 each). Projects proposed shall aim to promote the cultural and environmental heritage of Alghero for tourism development.
The public presentation of the tools developed by the participants will take place during the I AM closing festival, being held from 25 to 27 September 2015 and making Alghero set of the great augmented reality international festival.
The calls are available on the institutional site and the council notice board of Alghero's Municipality. You can find the links below:

The International Augmented Med (I AM) project is an international cooperation project involving fourteen partner organisations in seven countries around the Mediterranean Sea. It is funded by the 2007-2013 ENPI CBC Mediterranean Sea Basin Programme. The 14 partners exchange expertise, support each other with technical assistance and develop joint activities to provide innovative services to the tourism sector in each of their countries. By supporting this key sector, they will assist economic development in the region.
The project will last three years from 2012 to 2015. It aims to bring together experts in two fields, IT/multimedia and heritage/tourism in a cross-sector cooperation system. Experts will cooperate to develop applications to enhance the visitors' experience of natural and cultural heritage sites. It focuses on the use of Augmented Reality (AR), multimedia and interactive techniques. Activities include training workshops, Augmented Reality festivals and pilot AR applications for one heritage site in each of the 7 participating countries to demonstrate the potential of these applications.
FACTS:
Programme priority: Sustainable Tourism
Duration: 36 months
Project start/end: 20 October 2012 – 19 October 2015
Total budget: € 3.060.650
ENPI CBC MED contribution (90%): € 2.754.583
Countries involved: 7 (Italy, Spain, Egypt, Jordan, Lebanon, Palestine, Tunisia).