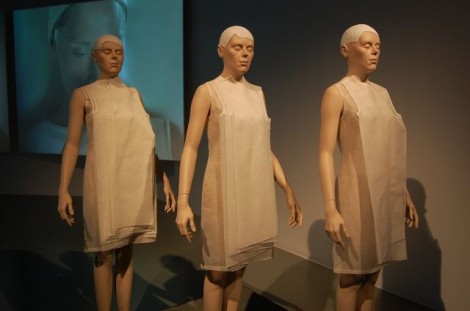 Hussein Chalayan is a British fashion designer from Turkish-Cypriot origin as famous for his unique place in the fashion world as household names such as Alexander McQueen. But on 13th February his usual dedication to fashion translated to something entirely different in the broadcasting of his own video piece in the Plaza de Callao in Madrid's city centre.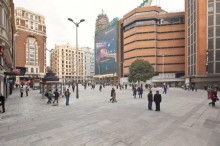 While Chalayan is known for his conceptual and experimental approach to fashion, this video piece, entitled "Place to Passage" takes his artistic abilities to a whole new level. The video follows his early career as a fashion designer in the 1990s, and the mixture of humour, creativity and the bizarre in his earlier fashion pieces are excellently captured by the video, which aired on screens in Callao that are usually dedicated to advertisements.
The display blurs the boundaries between contemporary art and fashion not only due to the use of digital media but also in the use of this media to reflect the bizarreness of his fashion designs from his early career. The video is almost like a short surrealist film, and those who found themselves wandering around Madrid's centre on 13th February were either astounded or confused, or most probably a bit a both, at the sigh of this iconic designer's video concept.
More information on the event here
For the artist's own website:
http://husseinchalayan.com/