HERIWELL Workshop: survey to population on the contribution of cultural heritage to societal well-being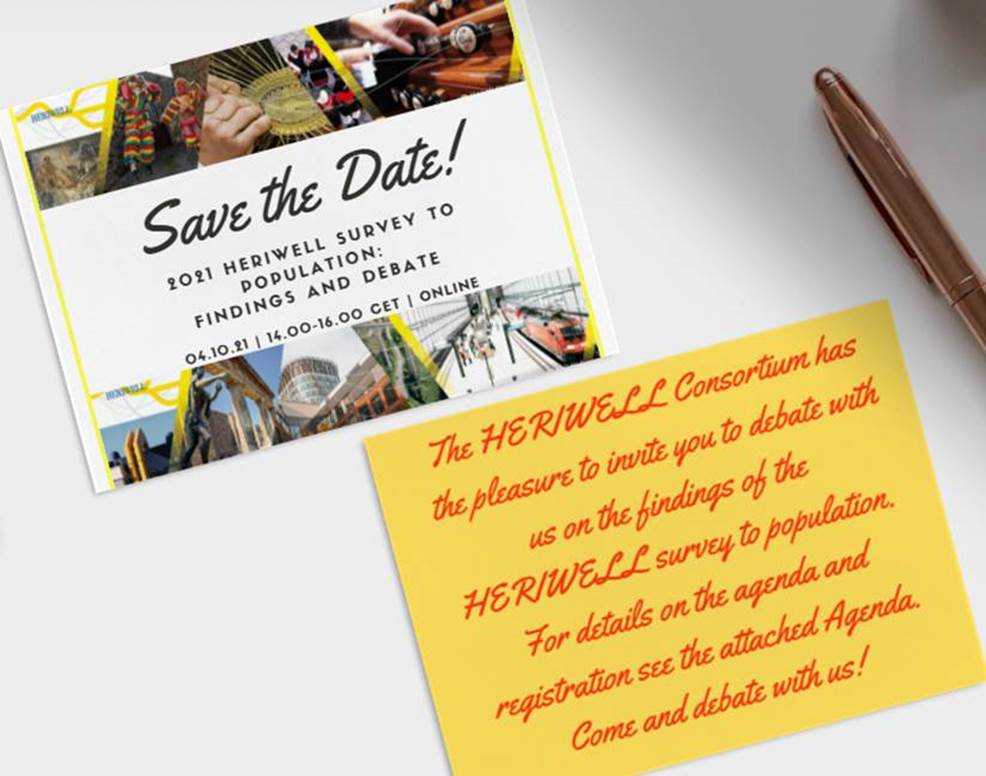 On 4th October 2021 the workshop "HERIWELL Population Survey 2021" will be hold on-line organized by HERIWELL, a project launched by ESPON EGTC, with the aim of developing a pan-European methodology and analisys of impacts of Cultural Heritage (CH) that can be associated with 'societal well-being'.

The workshop will discuss the results of the survey conducted in Belgium, Czech Republic, Germany, Ireland, Italy, Norway, Poland and Spain, between May and June 2021, and which involved a total of 8,818 respondents.

The main objectives of the HERIWELL population survey were:



distinguish respondents based on their interest in the CH: "consumers", "active" and non-interested users


identify the obstacles hindering the use of CH


show the impact of COVID-19 on people's view of CH


determine the impacts of COVID-19 on people's use of digitized content related to CH


identify different views regarding heritage- related quality of life, social cohesion, employment and heritage tourism.



Some survey findings that will be discussed during the workshop:



The negative impacts of COVID-19 pandemic on practices related to CH. The main consequences of COVID restrictions.


 The link, recognized by all interviewees, between social well-being and CH: where does this recognition come from and what it could mean for future heritage policies.


How to control the impact of problematic aspects connected with CH, especially the effects of massive "heritage tourism" or "contested heritage".



How to participate: fill in the form at https://iniziativeirs.wufoo.com/forms/heriwell-survey-to-population-findings-and-debate/
More details of the concept and current state of the HERIWELL project at https://www.espon.eu/HERIWELL
Download the workshop invitation here.