Heritage, Tourism and Hospitality conference

The Heritage, Tourism and Hospitality conferences focus on the question: "How can tourism destinations succeed in attracting tourists while simultaneously engaging all stakeholders in contributing to the preservation of natural and cultural heritage?"
A special theme this year will be: "Narratives for a World in Transition". The organisers welcome contributions advancing the understanding of the role of storytelling and narrative approaches and techniques.
Storytelling is a multi-layered and multi-purpose phenomenon. Geographical destinations and tourism dynamics need people to tell and share stories to co-create heritage values and induce valuable tourist experiences.
Storytelling can play a role as a branding, marketing, stakeholder and visitor engagement, sustainable management and innovation strategy and tool. Knowledge of critical success factors and skills in narrative management are required.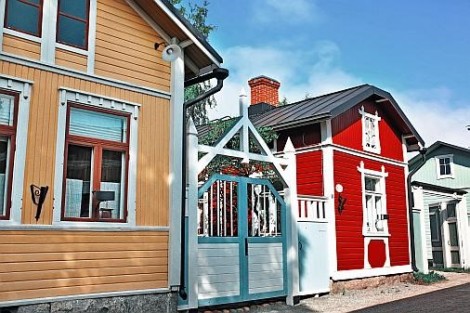 In addition, in this world in transition, characterised by globalisation, continuous growth in tourism and mobility based on migrant citizenship, there is the need for researchers and practitioners alike to explore the possibilities of reframing tourism beyond "the tourist gaze" and study the interaction, dialogues and conflicts that arise between visitors, hosts and cultural institutions in the presentation and re-use of the past for touristic purposes.
HTHIC2017 will take place in Pori, Finland, on 27-29 September.
For more information: www.heritagetourismhospitality.org