Frantz Boris, a photographer from Luxembourg, who shoots portraits, landscapes, urban landscapes amongst a wide variety of other subjects, has recently created a photography collection of elderly South Africans, shot in Cape Town last year.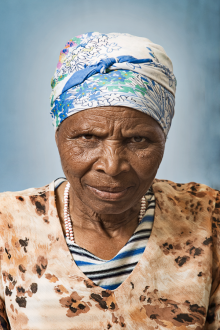 The photography exhibition is part of the project Kenako that supports children's eduction in South Africa.
The photos are shot with a simplistic, bright blue background which contrasts beautifully with the colourful garments worn by the South Africans featured in each portrait. Perhaps what captures the attention most of the spectator, is the naturalised expression on the face of each subject.
The exhibition was shown at the University of Luxembourg from October to December last year.
More information:
http://www.kenako.lu/index.php?menu=34&page=&portal=9&submenu=&lang=en