FOSDEM 2016 Conference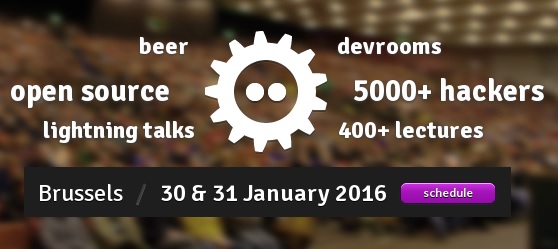 FOSDEM is a free event for software developers to meet, share ideas and collaborate.

Every year, thousands of developers of free and open source software from all over the world gather at the event in Brussels.



FOSDEM offers open source and free software developers a place to meet, share ideas and collaborate. Renowned for being highly developer-oriented, the event brings together some 5000+ geeks from all over the world.

The sixteenth edition will take place on Saturday 30th and Sunday 31st January 2016 at the usual location: ULB Campus Solbosch in Brussels.



Jérôme Martinez from MediaArea.net will present the PREFORMA project and more specifically MediaConch, the conformance checker for audiovisual file developed in PREFORMA. Download here the presentation (PDF).



Previous editions have featured main tracks centered around security, operating system development, community building, and many other topics.



For more information and to submit proposals for main track presentations, developer rooms, stands and lightning talks visit the Conference website.