FIAT/IFTA, the global network of audiovisual archives, presents Preservation & Migration Seminar 2023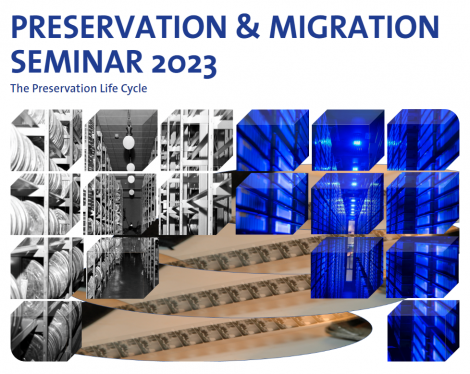 FIAT/IFTA is  global network of broadcast archives organisation that promotes co-operation amongst radio and television archives, multimedia and audiovisual archives and libraries, and all those engaged in the preservation and exploitation of moving image and recorded sound materials and associated documentation.

This year's Preservation & Migration Seminar, titled The Preservation Life Cycle will provide insight into the questions of digital obsolescence, assets protection, permanent preservation and its costs, and decisions on the fate of physical materials after they migrate to digital—also an opportunity to share and gather thoughts from panellists and participants.

To learn more about the event and to register, follow this link.