Extended Open Call for the 13th Athens Digital Arts Festival - until 14/02/17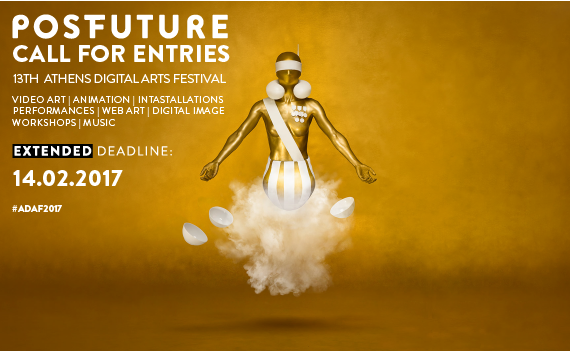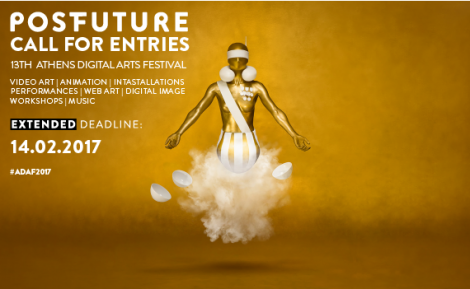 The 13th International Festival of Digital Arts of Greece - Athens Digital Arts Festival (ADAF), exploring the future of digital culture, is calling the artistic community to submit proposals under the theme #PostFuture. Due to high interest from the artistic community the applications deadline for the ADAF 2017 Open Call is extended until February 14, 2017.

This year, ADAF, the biggest festival of digital arts in Greece, will take place from  the 18th to the 21st of May 2017, in the historic center of Athens. Each year, the festival attracts and presents works and artists from all over the world.

'The future as seen from the past and the past as seen from the future'. Can you imagine the future?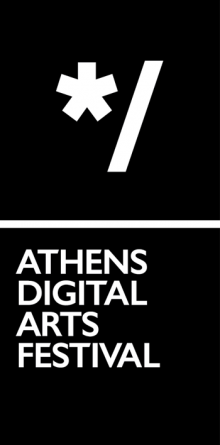 If the future is already here, what could be next? How will mankind and nature evolve? How will "post-digital" affect economy and art and how will it impact ethics, relationships, social networks and the reality itself?

The ADAF 2017 will try to describe this blurry future, by creating a futuristic reality in Athens, under the following categories: Installations, Web Art, Video Art, Animation, Digital Image, AV Performances, Music, Workshops, Lectures and Guest International Festivals. All of these categories use technologies such as Virtual Reality, 360o Video, Augmented Reality, 3D Printing, E-textile, Mapping Projection etc.

A magical journey in the digital art world where interaction and  cutting-edge technologies will lead you into a unique audiovisual experience.

At the same time, the ADAF KIDS section is being enhanced. Parents and children will explore the endless possibilities offered by digital technology through interactive installations, creative workshops and  animation screenings.

More information about the Open Call and the submision procedure: www.adaf.gr