'Exploring the Media Boundaries'- an Asian and European collaboration
Article by Lucia Ruggiero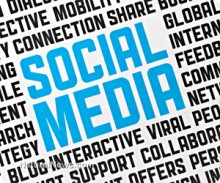 'Exploring the Media Boundaries', an art exhibition in Taiwan curated by Chien-Yu Huang, has been created to highlight the possible overlap between different digital media and technologies. Audiences are encouraged to "explore the relationship between the body and the environment through multisensory experience", while relationships between different existing media are highlighted, as well as the formation of new relationships spurred by new media. Pieces at the exhibition include a huge variety of digital methods, such as mapping, augmented reality and immersive impacts and include contributions from a selection of digital artists from Europe and Asia. This is as the National Taiwan Museum of Fine Arts has been working in collaboration with the Netherlands' V2_Institute for the Unstable Media since 2012, which has produced dynamic debates on digital media and its application in the contemporary arts world. Artists whose work is featured include Nicky Assman, Commonplace, Boris Debackere, Akitoshi Honda, Marnix de Nijs, Bram Snijders & Carolien Teunisse and Silvio Vujičić. This demonstrates the ways in which international collaborations in the digital arts world can be a stimulus in the emergence of new digital methods and exploration.
The exhibition is on show between the 14th June and 17th August.
More information: http://www.ntmofa.gov.tw/english/showInfomation1_1.aspx?SN=4167
(Photos: from http://www.guide.taiwan-adventures.com and National Taiwan Museum of Fine Arts website).