Article by Lucia Ruggiero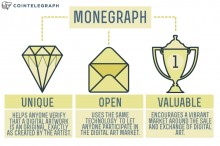 Multimedia artist, Kevin McCoy, and entrepreneur, Anil Dash have discovered a new way of certifying that digital art is the work of one person, and an 'original' piece. The question of how to claim the authenticity or ownership of a digital piece has been part of the digital arts world for years, but now McCoy and Dash have found a way to help people verify the originality of a digital art piece, by using the same technology as Bitcoin, a digital currency. Monegraph, short for monetized graphics, allows artists to submit the URL of their digital artwork, and they receive a blockchain key, which can then be stored in a NameCoin Wallet. This key verifies the originality of the piece created, meaning that others cannot claim to have made the same piece. If someone else attempts to submit the same digital arts piece, Monegraph will recognise that the work has already been claimed as someone else's, and will alert the public.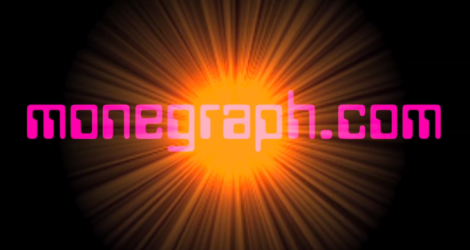 One of the added benefits of programme is that digital artists can share their work online, and follow its life as it is republished and shared on the internet, without having to worry about it being claimed by someone else as their own work. If the artist wants to sell the work at a later date they are able to sign off the Monegraph deed to the person they wish to sell it to. McCoy and Dash originally presented the idea at the Rhizome Seven on Seven conference in New York, which organises technological experts into groups and challenges them to create something new.
Video on Monegraph:

More information: http://techcrunch.com/2014/05/09/monegraph/
Monegraph website: http://www.monegraph.com