Europeana Photography thematic collection - Launch event in Pisa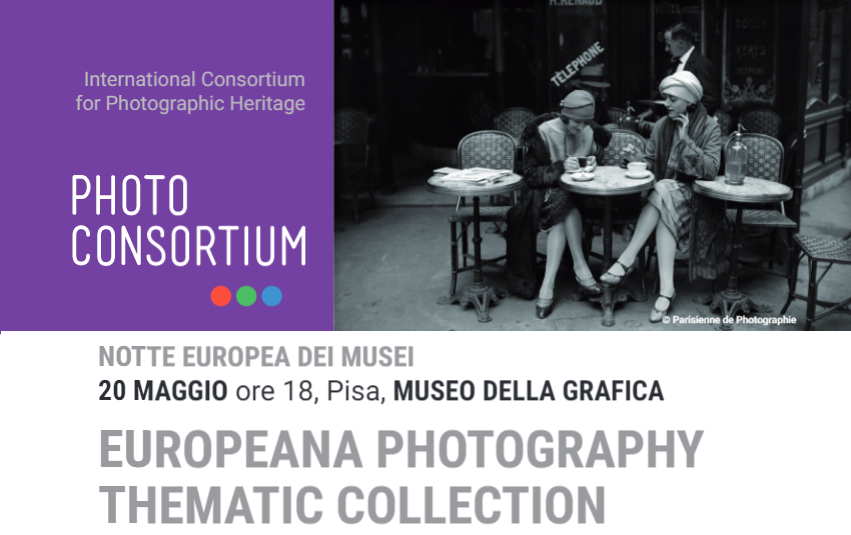 On May 20th it's "Open, Sesame!" at Pisa's Museo della Grafica. Precisely on the European Night of Museums, PHOTOCONSORTIUM and Europeana will launch the Europeana Photography thematic collection: an online platform that celebrates early photography by showcasing some of the finest historical collections around. Virtual exhibitions, themed galleries, blogposts and readymade queries will guide you through this treasure trove. But you're more than welcome to go off and explore on your own, using our state-of-the-art search and filter tools! Image by image, story by story, you'll get immersed in today's remnants of a world long gone. Join us at the launch event and prepare to get carried away by compelling stories and visual wizardry!



What? Launch event with official kick-off and live demonstration of the new platform




When? Saturday 20 May, h18.00 onwards




Where? Museo della Grafica: Palazzo Lanfranchi Lungarno Galilei 9 - I-56125 Pisa




Who? Photography enthusiasts + cultural heritage fans and pros




How? Just drop by – admission is free on this European Night of Museums!


---


PHOTOCONSORTIUM, International Consortium for Photographic Heritage, and EUROPEANA, the great European digital library – proudly present: the Europeana Photography thematic collection, offering hundreds of thousands of top-quality images, just a click away! This treasure trove of carefully selected and curated pictures from the first 100 years of photography will be accessible via a new online platform, hosted by Europeana. Our promise? High-end images and compelling stories with top-notch provenance in a safe online environment. Europeana Photography will launch on May 20th and is bound to become an unmissable resource for educators, creative industries and photography enthusiasts.