Europeana Inside partners prepare new open-source connection kit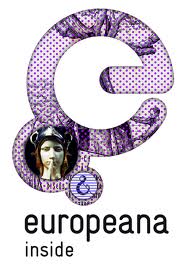 Europeana Inside is a Best Practice Network of 26 partners, representing major cultural institutions, aggregators and software providers from all over Europe. The project will create the Europeana Connection Kit (ECK), as a response to the specific requirements for the export of descriptive metadata from cultural institutions to Europeana. The project started in April 2012 and will last for 30 months. It is co-funded by the European Commission under CIP-ICT-PSP to support the Digital Agenda for Europe.
First prototype of the Europeana Connection Kit (ECK) will be ready for testing next year. When completed, the kit will provide a set of open-source software tools to help lower barriers and open up collections.
Europeana Inside is expected to open up a significant critical-mass of new digital cultural content from a broad variety of European cultural institutions. It has brought these institutions together with global collections management system providers to lower the barriers for sharing cultural content via the Europeana portal.
The project started in April 2012 and its partners have put together all the information gathered during the past six months about requirements and technical specifications. In October a content providers' meeting in Brussels discussed what prevents them from sharing their collections via Europeana, and what makes it difficult for them to connect to a wider audience via the portal.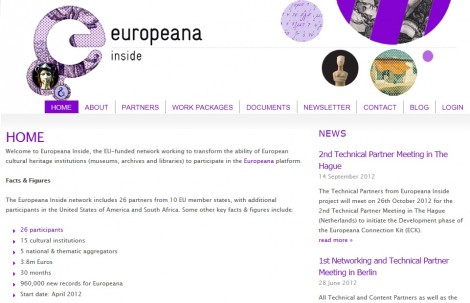 At a follow-up technical partners meeting in The Hague, representatives of several global collections management system providers shared their expertise in understanding customers' needs, and developers and technical experts started to translate the requirements into technical specifications.




Europeana Inside is now well on the way to its goal of simplifying the process of contributing to Europeana. The project will add 960,000 new records to Europeana and open up the potential for thousands of institutions to add their content so it can be accessed by users from all over the world.


Project's website: http://www.europeana-inside.eu/

Europeana Inside Coordinator: Collections Trust (UK): www.collectionstrust.org.uk



Nick Poole, Chief Executive Officer of Collections Trust - Technical Partner Meeting, The Hague, 26th October 2012