Empowering communities and citizens in heritage research

This session, organized by the Citizen Heritage  project, wanted to entice an interactive discussion with the audience, focused on understanding the approach methodologies, the various roles and challenges of technology in enabling an inclusive engagement with cultural collections that empowers citizens and community representative organizations in the reappropriation of their heritage. In particular we focused on methods for Citizen Science in this regard.

Wednesday 2nd February h. 9-10.30.

The session was supported by the use of an interactive enviroment based on a MIRO Board. View the Citizen Heritage MIRO board HERE.

The Dream Team session will serve as a point of departure for a joint publication in which contributors will be duly credited.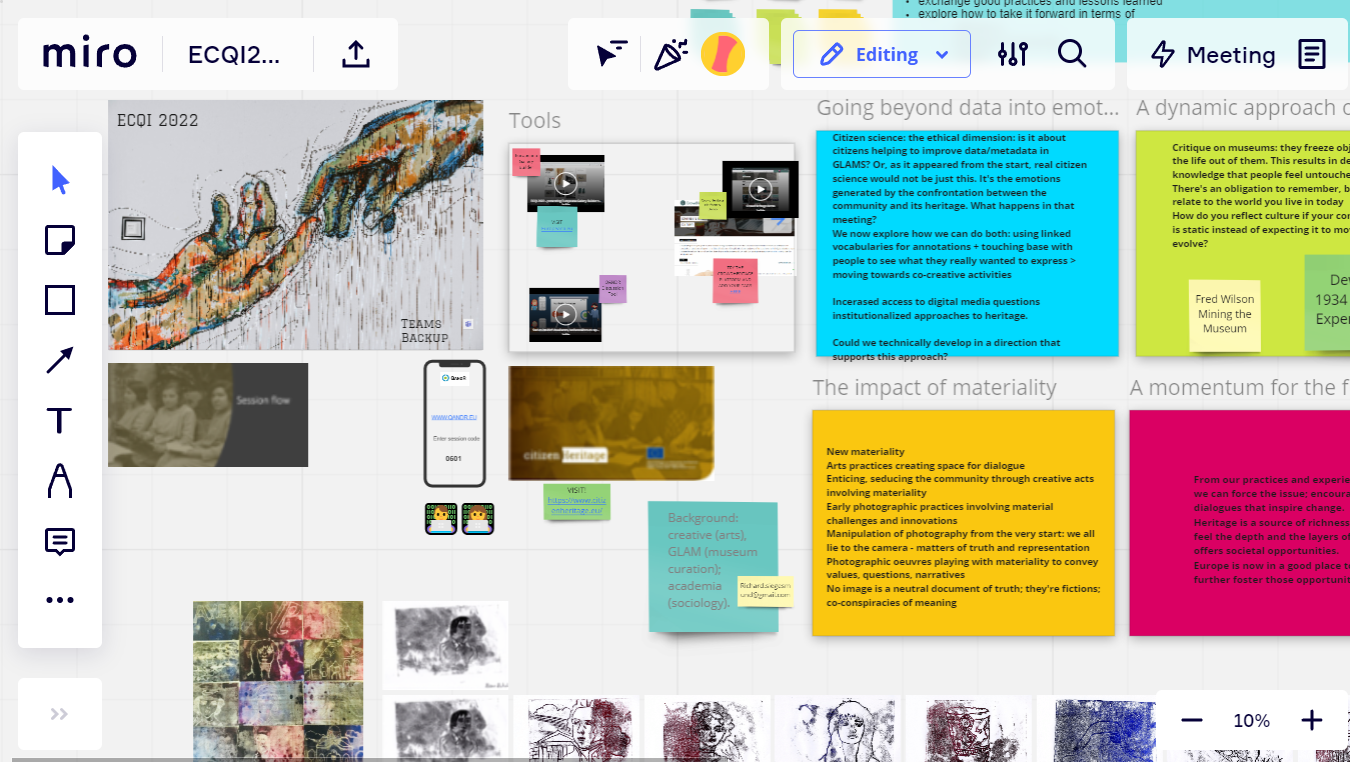 ---


About the ECQI 2022

The congress theme of the 5th edition of the European Congress of Qualitative Inquiry is "Qualitative Inquiry in the online technological realm".

Organized by KU Leuven, this edition was a virtual event with a large programme of keynotes, presentations, workshops and posters.

More about the symposium: https://www.digitalmeetsculture.net/article/european-congress-of-qualitative-inquiry-ecqi-2022/