The EGI Community Forum will be held, together with the second EMI Technical Conference, at the Leibniz Supercomputing Centre (LRZ) in Garching near Munich.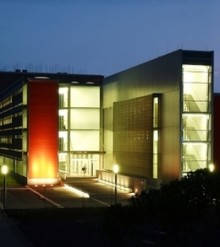 The event is an opportunity for the research community that depends upon distributed computing infrastructure to share knowledge, needs and vision for how the European Grid Infrastructure can better support their research over the coming years.
The call for participation is now closed and successful applicants have been informed.
The scientific programme will arranged in the following five tracks:
Users and communities
Software services for users and communities
Middleware services
Operational services and infrastructure
Coordination and Communication
Co-location with the EMI project and the participation of other development initiatives should ensure that both the research leaders and the technology providers are able to share their needs and coordinate their plans. Whilst the subsequent publication of selected papers will add a formal dimension to this sharing of knowledge, the immediate goal of the event is to ensure that EGI continues to steer a steady course towards the future needs of European researchers and their collaborators outside of Europe.
The Community Forum will host an interesting workshop (Tuesday, 27 March, starting at 14:00). "ESFRI, cluster and related projects workshop" will explore the impact of EGI service offerings on the ESFRI, CLUSTER and other related projects.
The EGI service offering is a broad and diverse portfolio which can be tailored to the specific needs of the various communities. Services cover various areas from technical operations, community support and communication coordination to organisation-level support and coordination.
The focus of the workshop is to capture key short and medium term needs from the ESFRI Cluster projects and match them where possible to current and forthcoming EGI/NGI service offerings.
The workshop will include a presentation on DCH-RP's new project that will be held by Dr. Antonella Fresa (DCH-RP technical coordinator). DCH-RP will be hosted also in a session on Virtual Research Communities (VRCs). This double session (Thursday 29 March 2012 14:00) will follow the model of previous EGI forums and invite representatives from the Virtual Research Communities (VRC) associated with EGI to present their activities, achievements and goals. See the presentation.
Dates: from 26 March 2012 08:00 to 30 March 2012 18:00
Timezone: CET
Location: Leibniz Supercomputing Centre (LRZ), Munich-Garching
For further information:
EGI Community Forum 2012 website