ECLAP Conference 2013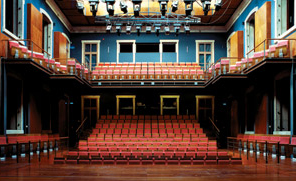 ECLAP 2013 Conference on Information Technologies for Performing Arts, Media Access and Entertainment 

8-10 April 2013

ESMAE/Teatro Helena Sá e Costa

Rua da Alegria, 503 - 4000-045 Porto (Portugal)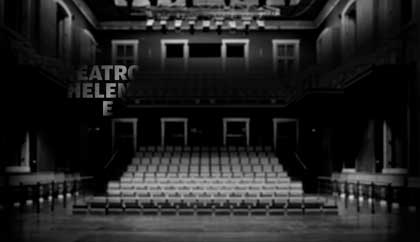 Conference web page: http://www.eclap.eu/eclap2013

The Information Technology age has facilitated many significant changes in the field of cultural heritage and continues to be a dynamic and exciting forum for the emergence of new possibilities. This wave of change has had particularly significant consequences in the field of the Performing Arts, where the vast potential for digital content and new information technology exploitation continues to reveal itself, opening the doors to new and as-yet-unexplored synergies. Many technological developments concerning digital libraries, media entertainment, and education are now fully developed and ready to be exported, applied, utilized, and cultivated by the public.


In the spirit of this vibrant environment, ECLAP is pleased to announce the 2013 Conference on Information Technologies for Performing Arts, Media Access and Entertainment. Established by co-funding from the European Commission (ICT-PSP), ECLAP is a Best Practice Network that aims to create a network of experts and media access service for performing arts institutions in Europe, along with an e-library for the performing arts.
The ECLAP 2013 conference is open to researchers, professionals, industries, institutions, technicians, and practitioners in the area of performing arts and information technologies, media entertainment, technology enhanced learning, intelligent media systems, acoustic systems, cultural heritage, open data, content management, semantic models, metadata standards, and many others. The ECLAP conference aims to create a forum in which progress-oriented individuals and institutions within the aforementioned professions can find a place to collaborate and present results. We cordially invite all interested groups and individuals to submit proposals for sessions within the event, sessions, papers, posters and exhibitions. Each exhibition session offers space (booths and tables) to host demonstrators. Demo and poster sessions will also be organized.
The ECLAP 2013 conference will confirm a keynote-speaker lineup consisting of some of the most salient voices in the field and is currently looking to put together a set of sessions and panels that will conform to a standard of excellence. The conference will comprise selected top-level papers, which will be published complete with ISBN and largely indexed via Springer (pending), and promoted in the most relevant indexing engines.
Topics of the General track on Performing Arts, Media Access and Entertainment include, but are not limited to:


Media Annotations and tagging, solutions and interfaces


Media grid processing and semantic computing


Social media technologies and solutions


Cross media and multimedia mining


Mobile solutions and tools


Multimodal interactive systems


Recommendations and suggestions, collective intelligence


Video analysis, indexing and summarization


Collaborative and cooperative systems


Multilingual and natural language processing


Content digitisation & preservation practices


Content production models and tools


Linked Open Data, aggregated media


Indexing and search, filtering, information retrieval, Emotion analysis


Metadata quality, mapping and ingestion models and tools


Cloud based solutions


Production, Consumption, Creative Reuse of digital content


Creative technologies for cultural Heritage


Live Performance technologies and solutions


Audio processing and tools for large events and installations


3D and 4D technologies and tools


Augmented reality solutions


IPR management systems


Business models


Data and media protection






The papers selected by the ECLAP Program Committee members will be presented at the ECLAP 2013 conference and published in the conference proceedings.




For info: info@eclap.eu or visit the ECLAP portal http://www.eclap.eu or main conference page: http://www.eclap.eu/eclap2013

ECLAP has published a Live Show Promotional trailer