E-Space MOOC at ECHIC 2018 conference

The Faculty of Arts of KU Leuven and KU Leuven Libraries hosted a European Conference for the Humanities on behalf of the European Consortium of Humanities Institutes and Centres (ECHIC, http://www.echic.org/). the 2018 theme is "Equip & Engage: Research and Dissemination Infrastructures for the Humanities".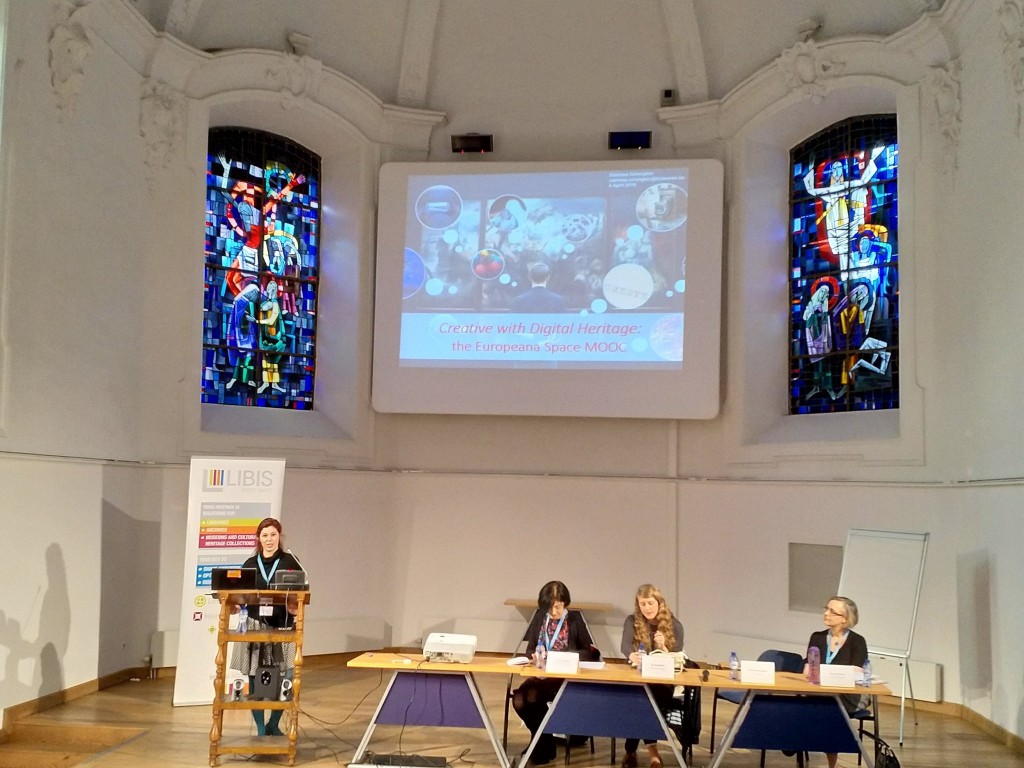 Among the presentations, Clarissa Colangelo (KU Leuven) illustrated the E-Space MOOC "Creative with Digital Heritage", that has achieved a successful second edition this year and will be repeated again in the future.
Programme of the event: https://www.arts.kuleuven.be/echic-2018/Programme