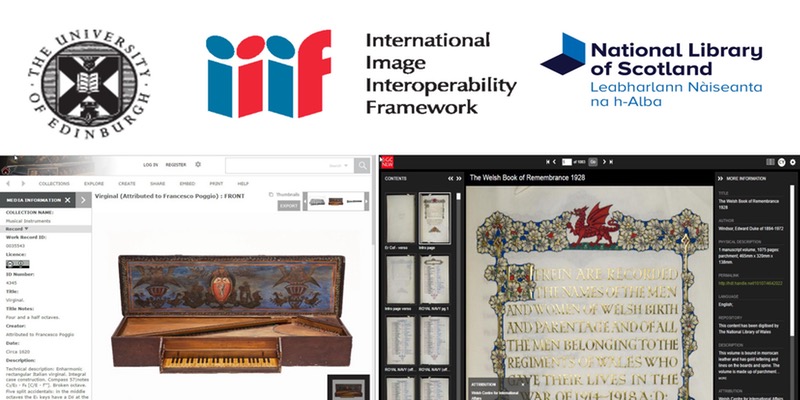 IIIF (International Image Interoperability Framework) is a developing standard for accessing and presenting image collections. It also enables interoperability of collections in a standardised way, thereby providing opportunities to collate and/or co-curate disparate image collections. Other IIIF tools provide authentication control and the ability for users to annotate images.
On 16 and 17 March Edinburgh University Library and National Library of Scotland are co-hosting 2 events about IIIF.
On 16 March there will be an IIIF Technical Workshop that will bring together developers that have already, or are considering, implementing IIIF.
On 17 March there will be a IIIF Showcase with presentations from Edinburgh University Library, National Library of Scotland, National Library of Wales, Durham University, University College Dublin, The Bodleian Library, Digirati, Cogapp and others, showing how IIIF can be used to present image collections. There will also be a non-technical introduction to IIIF and more information about how you can get involved with the IIIF community.
More information and registration details about each event is available on EventBrite: