This year DISH was held on 2-3 December 2013 at De Doelen, in Rotterdam, during EUROPEANA annual meeting. DISH is the bi-annual international conference on digital heritage and strategies for heritage institutions. Heritage institutions, triggered by changes in society, face many challenges and need to make strategic decisions about their activities and services. The key aims of the conference are inspiration, knowledge, skills, innovation and networking. The themes of 2013's DISH edition were: Active Audiences, Business for Creative Industries and New Competencies. The first two themes are about new, strategic and profound forms of cooperation. From the first two themes the third theme naturally follows: which competencies are needed to support these new kinds of collaborations?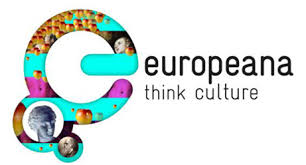 The program consisted of small interactive sessions interspersed with inspiring keynotes talks. As well as keynote speeches and workshops, DISH 2013 introduced several "Chefs' tables", round table discussions on various topics related to the three conference themes. The Chefs' tables offered a platform for an active sharing of ideas in which processes, collaboration, successes, problems, failures and learning points are openly discussed. This format encourages increased sharing of ideas, networking and collaboration.
The conference took place in collaboration with Europeana Annual General Meeting (AGM), key event for Europeana and its network. Europeana is the digital library bringing together digitised contents of galleries, libraries, museums, archives and audiovisual collection from all-over Europe.
Keynote speakers of DISH 2013 were:
Mitchell Davis, Publishing and Media Entrepreuner
Taco Dibbits, Head of Rijksmuseum Collections
Jason Scott, Historian and Filmmaker
Chris Wild, Retronaut founder
DISH is organized by: The New Institute, DEN Foundation and Europeana
For more information visit DISH official web-site