Roma (Italy), 20th June 2014
Hosted by the France Embassy in Italy, in the majestic location of Palazzo Farnese, the conference tackles as topics the digitization policies for cultural heritage together with the development of new technologies for data management and services, which are able to enhance the potential of culuttal heritage.
The conference will present results and best practices in the application of these new technologies, keeping an eye towards the future vision and the EU framework programme Horizon 2020.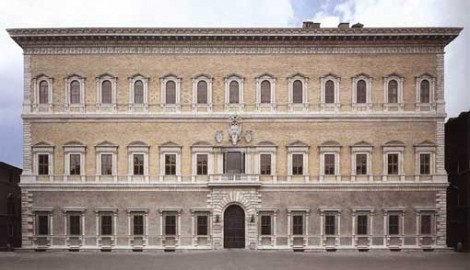 Conference Chair:
Monique Canto-Sperber, President of Foundation Paris Sciences et Lettres
Speakers:
Livio De Luca, Architect, Director of the research unit "Modelli e simulazioni per l'Architettura e il Patrimonio" (CNRS and Ministère de la Culture et de la Communication)
Roberto Scopigno, Director of the Visual Computing Laboratory – Istituto di Scienza e Tecnologie dell'Informazione (CNR)
Hélène Dessales, Researcher and Archaeologist at Ecole Normale Supérieure
Rita Paris, Archaeologist and responsible of the Appia Antica site, of the Archivo Cederna, and director of Museo Palazzo Massimo.
Program, Italian and French (PDF, 182 Kb)