Until 11th March 2012 in the Turbine Hall, just beyond the gallery entrance, the art installment of TATE Modern is a piece by the renowned British filmmaker Tacita Dean: "FILM".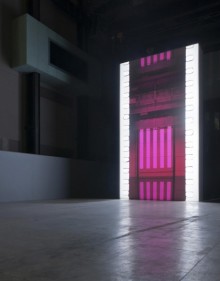 "FILM" is an 11-minute silent 35mm film projected onto a gigantic white monolith standing 13 meters tall, which evokes the monumental mysterious black monolith from the classic science fiction film 2001: A Space Odyssey. The film feels like a surreal visual poem, including images from the natural world among others, with the epic wall of the Turbine Hall showing through, in a montage of black and white, colour, and hand-tinted film.
"FILM" is a celebration of the analogue, photochemical, non-digital medium of film. It has been constructed using traditional techniques, the images have not passed through post production, and they have been hand-edited by the artist alone: "to show film as film can be—film in its purest form" she says.
The artist also wanted to retrieve the magic of the early days of cinema, when almost-artisanal skills could create a piece of art.
Tacita founds the film to be her working material, and she has written that she needs "the stuff of film as a painter needs the stuff of paint."
The use of traditional film for the visual arts can be considered a reply to the pandemic use of digital technologies which causes declining availability and access to film, also because photochemical labs close down.
As digital technologies improve, the film is apparently becoming antiquity. On the other hand, also the heritage of old movies seems to be in danger, as the films are progressively deteriorating, and from many voices it is raising a question about the future impossibility of watching over a hundred years of filmmaking in its original form, which will have a negative impact on our culture.
Debate is open about such a complex matter. Is digital technology improving or damaging visual arts? Will the opportunities coming from digital technology close too many doors?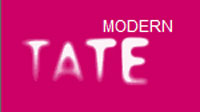 Tacita Dean at TATE Modern:
http://www.tate.org.uk/modern/exhibitions/unilever2011/default.shtm
Tacita Dean:
http://www.frithstreetgallery.com/artists/bio/tacita_dean